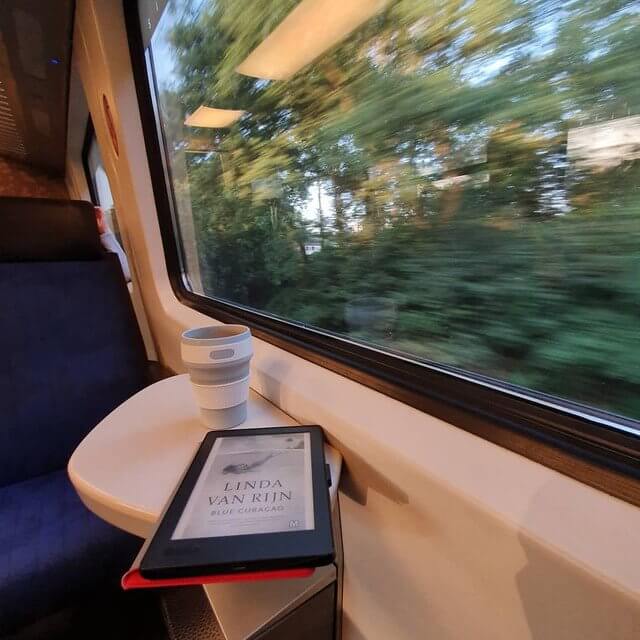 E-Readers started to gain mainstream popularity when Amazon released the Kindle in 2007. Ever since then, a multitude of players started to develop their own devices and digital ecosystems. Most went out of business and took users purchases with them, leading to breach of trust in the entire digital reading experience. There are only a handful of players left standing. Amazon, Barnes and Noble, Boyue, Kobo, Tolino, Pocketbook, MooInk, Onyx Boox and Storytel. There are of course smaller regional players, that focus on one specific market, but they only sell a hundred devices a year. Who do you trust?
The Microsoft ebook store had a tumultuous existence when it launched a few years ago. It was only available for customers that lived in the United States and the only way to read the books was with the Edge Browser and Microsoft devoted hundreds of hours to introduce new features and enhancements. Microsoft shuttered their bookstore in the summer and took millions of book purchases along with it. If you can't trust Microsoft, who can you trust?
Microsoft was just the latest in a longline of companies that have shuttered their bookstore and left readers in a lurch. This includes Blinkbox Books, Parable Books, Diesel ebooks, Scholastic Storia, Sony Reader Store, the Barnes and Noble Nook UK store and a bunch of others have completely closed their doors and left customers with all sorts of questions and concerns when their apps stopped working and their library is deleted.
It is hard to trust e-reader companies when so many go out of business and take customers purchase down with them. Of course, this is all legal, because when you purchase an ebook, there is no true sense of ownership. You are merely paying a licensing fee to have the book on your e-reader or contained within a special app. This is how they getcha.
Many people speak ill of Amazon and the entire walled garden that is the Kindle experience. Amazon utterly controls the e-reader market in the US with a 75% market share and 95% in the United Kingdom. They have around a 65% share in Canada, but of course Canada is Kobo's hometurf, and the brand enjoys tremendous retail visibility at Indigo Chapters Bookstores. Amazon is the most trusted brand, you can rest assured if you buy a Kindle today, the company is not going anywhere and you can read the books you purchase for long into the foreseeable future.
Barnes and Noble is less trusted, the brand has experienced a decade of toxic executives, infighting with each other and no clear message on the future of the brand. Nook has lost over a billion dollars on hardware, salaries, writing down stuff that did not sell and accessories. Various CEOS have not put any sort of priority on the Nook and instead focused on the bookstore experience, launching a series of concept stores with bars and food. At least the new CEO James Daunt outright said they will not shutter the Nook as long as it can be competitive with the Kindle, what type of dreamworld does he live in, B&N has less than 3% of the US market.
Kobo is likely the number two global player and when they were a private company, anything could have happened. The money could have dried up or a series of missteps could have sealed their doom. This all changed when they were acquired by Rakuten, the same company that bought Overdrive. Kobo can be trusted, they exclusively focus on e-readers, accessories, ebooks and audiobooks. They shuttered their tablet division almost five years ago and mainly focuses on their line of mobile apps. Kobo has all of the money they need to not fail, and I believe they will be around for at least a decade, or longer.
The other brands involved in the e-reader space, have a long and storied history. Boyue, Onyx, Pocketbook, all have bookstores in their devices. They used to be small, regional players in China, or Europe, but thanks to Good e-Reader and Amazon, they are now available to be purchased and shipped out quickly. All of these companies invested heavily in an English Firmware division and constantly push out firmware updates. None of these brands are as well known, but they do have a fringe following for people who like ebooks or enjoy a digital note taking experience.
What e-reader brand do you trust the most? Who do you envision will be around in a decade and who will fall by the wayside?

Michael Kozlowski is the Editor in Chief of Good e-Reader. He has been writing about audiobooks and e-readers for the past ten years. His articles have been picked up by major and local news sources and websites such as the CBC, CNET, Engadget, Huffington Post and the New York Times.