Kobo Books is the third largest e-book and e-reader company in the world and their primary focus is underserved markets. Instead of competing in the ultra-competitive US market they instead developed infrastructure to sell their line of products in bookstores all over Australia, Canada, Europe and the United Kingdom.
The company started out as Shortcovers in 2009, which was basically a Chapters/Indigo pet project. Chapters financed the development of a cloud reader app to read e-books. Michael Tamblyn and Michael Serbinis managed to convince Indigo to let them spin off the company into its own autonomous entity and called it Kobo. In the next few years Indigo invested $100 million in various financial rounds that helped put Kobo on the map.  A few years ago Kobo was sold to Rakuten and Indigo made $300 million from their initial investment, which is a solid return.
Kobo was at the forefront of the e-reader revolution and got involved in e-readers, tablets and e-books very early on. The company managed to get a strong user based by early expansion into countries not dominated by Amazon. They also won over users by developing custom apps for operating systems such as Amazon, iOS , Blackberry 7, Blackberry 10 and early Windows phones.
When Kobo expands into international markets they first hire agents and former publishing executives with connections, these are people who know the local publishing industry very well. It allows them to immediately attain a portfolio of locally sourced e-books that that people can read in their native language. Next, they partner with local bookstores because they want to go after hardcore readers,  the types of people who devour books at an accelerated pace.
Every year Kobo releases at least two new products and they tend to get better as the years go on. The company has consistently bucked the market trend and released a series of devices that go beyond the standard six inches. Many people have switched to the Kobo brand because they like reading ebooks on a larger screen.
Tolino
The Tolino Alliance was formed in 2013 and their mandate was to combat Amazon in Germany. This was the first time Thalia, Weltbild, Hugendubel, Club Bertelsmann, Deutsche Telekom banded together to forge a series of e-reading devices and launch an online bookstore. In 2017 Kobo purchased the backend infrastructure from Deutsche Telekom which included thousands of German language e-books.  Kobo also got access to the software which powers the Tolino line of e-readers and backend software that powers the cloud sync platform.
Kobo CEO Michael Tamblyn spoke to Good e-Reader about the Tolino acquisition.  "The ebook business rewards scale. It's now pretty clear that the model of physical book retail – each country having its own collection of big retailers and independents – doesn't work in ebooks. The level of investment required to be truly competitive in devices and mobile reading requires international scope and scale. But with that scale, we can then keep bricks-and-mortar retailers fully in the ebook game. So Tolino was a perfect fit for us – a national ebook solution that had achieved great success in German-speaking markets that wanted to do more and be even better. With that acquisition, we all benefit. More economies of scale for the eReader business, exchange of ideas and technology that help us all be better digital booksellers, and our being able to bring new capabilities to a very successful retail coalition. It's a pleasure to work with retailers who not only want to win in ebooks, but are now part of a community of retailers who are proving that you really can win"
He went on to say "Tolino is a major player in Germany, Austria and German-speaking Switzerland, and will be the exclusive eBook brand for our partnership in these territories. Kobo will continue to maintain its platform and devices for existing German-speaking customers, with the possibility of migrating Kobo's existing customers to the Tolino alliance over time. From a catalog perspective, both Kobo and Tolino have great German-language catalogs, and we are looking at the possibility of Tolino benefiting from Kobo's international catalog and publisher relationships as well."
The Kobo CEO also dropped a bombshell, something that has never been reported before "Kobo has taken over the manufacturing of Tolino devices, which will continue to be sold by alliance retailers under the Tolino brand. In German-speaking markets, Kobo will shift its focus from selling Kobo devices to concentrating on supporting Tolino in those markets. What's exciting is starting to work together on new devices that can continue the great success that Tolino has had in German-speaking markets combined with some of the device innovation that has made Kobo a leader in pushing forward eReader design."
Shelfie
Shelfie formally known as Bit.lit launched in 2013 and the company is based in Vancouver, British Columbia. Shelfie is a digital bundling platform that allows you to scan your physical bookshelf and it will produce a list of audiobooks and e-books that are eligible to receive discounts. The company has relationships with hundreds of publishers and they all bought into the fact that if you own the print version, you should receive some sort of discount when investing in the digital edition.
In April 2017 Kobo acquired Shelfie and Michael Tamblyn explains on what he liked about the company " There are three parts of Shelfie that were very interesting to us. The first is their interest in helping to capture a digital customer's print reading preferences. That has a lot of very interesting applications for a company like Kobo that wants to be as helpful as possible in helping someone to find their next great book. The second is their being at the forefront of thinking about how ebooks and print books can coexist at retail – obviously interesting to us as the leader of a worldwide retail coalition bridging print and digital. And the third is a team of truly first-rate innovators who have spent a lot of time thinking about how mobile experiences, computer-vision and more can make a reader's life better. Very very cool, all of it."
Purchasing Bookstores that are going under
Sony has been selling e-readers and eBooks since 2004 and they were the first mainstream company who made a serious power-play to cultivate the industry. Their successes and failures over the years acted as a playbook for Amazon, Barnes and Noble, and Kobo to enter the the fray and immediately make an impact. Sony eventually got nudged out of the business due to the prices of e-readers coming down, to a such a point, that it was not financially viable anymore to continue and their e-book business was destroyed by Amazon.  In February 2014 Sony announced that they were exiting the eBook space and Kobo would take over their book business.
2015 was a devastating year for the entire e-book industry. In the United States sales declined by over 11% and just selling e-books was not a viable business model anymore.
In January 2015 Tesco was not doing so hot with their Blinkbox Books business unit and decided to close their store down and transfer all of their customer purchases and e-books over to Kobo.
Flipkart is the largest e-commerce site in India and they got swept up in the whole e-book craze of 2011 when it launched its e-book service. The following year they released a mobile app for Android, iOS and Windows so people could read all of their digital content while on the go. They decided to close down their e-book service in December 2015, because the general public failed to embrace the digital format. Once again Kobo was earmarked to take over their e-book business for an indeterminate sum of money.
Waterstone's is the largest chain of bookstores in the United Kingdom and have been selling e-books since 2012 and they announced in May of 2016 that they were closing down their online store and transferring all e-books and customer accounts over to Kobo.
Sainsbury's launched their online bookstore in in 2013 when they bought a controlling interest in the Anobii ebook community. The company tried really hard to make their digital business work, by allowing grocery customers to use their points to get free e-books, or at least discounts.
The Sainsbury's brand gained international headlines in early 2016 when Barnes and Noble announced that they were closing their Nook Bookstore in the United Kingdom and all customer accounts and books were transferred over to Sainsburys. This process took a lot longer than expected because Sainsbury's simply did not have the technological infrastructure to handle so many new accounts and imported e-book collections at once. In October 2016 the company announced they were closing their shop and transferring everything over to Kobo.
When a digital bookstore is on the ropes and the internal decision has been made to shut down operations, Kobo normally approaches them and offers an undisclosed sum of money for the user accounts or just gets everything for free. I have heard from a few bookstores, off the record, that Kobo offers a very small affiliate fee for any of the users who continues to buy e-books from Kobo for a limited amount of time. This ensures the store gets an immediate cash injection by selling the store to Kobo and generates consistent revenue  by those users buying e-books.
Rakuten CEO Michael Tamblyn explained the process "Often, there isn't a purchase involved at all. In many cases, we are helping them out as they reach the end of their runway. Most companies that started out between 2009-2014 have run into one of a number of walls related to scaling – they couldn't capture enough share to make publishers interested, couldn't get big enough to keep investors interested, tried out a business model that didn't work, couldn't raise cash after VCs moved on from ebooks to the next shiny thing, or their parent company didn't see a path to profitability and decided to wind down. Whatever the reason, Kobo's focus is making sure that people who bought ebooks can keep their libraries intact and continue on with us as happy customers. It's so gratifying to get messages from these newly-migrated customers who are so relieved that their books aren't going away, who get to upgrade to newer, better ereaders, who were stuck on apps that hadn't been updated in years and now get to see how mobile reading has jumped forward. And the companies who are working with us are happy too. Instead of angry customers wondering where their books went, readers and their libraries are taken care of. It isn't always easy, but we do our very best to make it a soft landing for everyone.
Kobo Plus – An Unlimited e-Book subscription program
Kobo Plus is an unlimited e-book subscription program that launched in the Netherlands and Belgium back in February 2017.  When Plus first came online you could subscribe for  € 9,99 per month and have access to 40,000 titles, 16,000 of which are in Dutch.  Over the course of the past five months things have been really quiet, there has been no meaningful data on how Plus has been performing, until now.
Key Points
20% previously had not bought any books (paper or digital) at bol.com
40% have not bought a digital book before (through bol.com or Kobo)
10% bought only one digital book per year; with Kobo Plus these customers have on average 10 titles on their digital bookshelf
BOL and Kobo offer a free 30-day free trial and 75 percent of users ended up paying for a monthly subscription and users have read over a million hours. Daniel Ropers, general director of bol.com, sees an additional benefit to the book industry and that is drawing attention to unknown authors. 
"One of the reasons for launching Kobo Plus is to reduce illegal downloads, just like successful streaming services for the film and music industry," says Ropers. "The fact that nearly half of the users are a new digital reader is for bol.com and Kobo an indication that the first steps towards reducing piracy in the Netherlands and Belgium have been set."
Kobo plans to have 20,000 Dutch-language titles by the end  of the year. Since its launch, the catalog has grown from over 40,000 to over 80,000 titles and currently 18,000 of these are in Dutch.  Since Plus first launched over 400 new publishers have been added. 
I think one of the driving forces behind the success of Kobo Plus is how easy it is to purchase a subscription. Users can sign up directly on their e-readers and be able to filter out other categories to only display Kobo Plus books. You can also purchase a subscription via the Kobo e-reading app or the main Kobo/Bol website.
Kobo CEO Michael Tamblyn explained the process behind Kobo Plus and what the future might hold "The Netherlands was a perfect first market for us to try an all-you-can-read subscription service. We have great market share. We sell a lot of eReaders. We have amazing relationships with publishers. But it's also one of the few ebook markets in Europe with high levels of ebook piracy. So there are a lot of readers sitting outside of the legitimate market and a lot of authors not getting paid at all for their work. This let us have a very constructive set of conversations with publishers: what would bring pirate readers back to paying for books? How can we create a sustainable model that avoids some of the challenges that other subscription services have faced? And how can we make sure everybody benefits – the reader, the author, the publisher, Kobo, and our retail partner bol.com? We managed to do all of that and, unlike some services in other markets, get all major publishers on board, get bestselling frontlists as well as backlists, get major authors along-side self-published authors to create a comprehensive catalog that would make any reader happy."
Wrap Up
Kobo CEO Michael Tamblyn has a very special message for the Good e-Reader audience and this is what he would like you to know. "I'll take the opportunity to go after two big misconceptions. The first is I think there is a tendency for people in the US and UK who follow ebooks to assume that their experience – one 800lb retail gorilla who looms over the market – is the same in the rest of the world. It couldn't be more different. There are real diverse, competitive ebook markets in Canada, Germany, France, Italy and throughout Europe, in Latin America, in Asia. Booksellers in the rest of the world saw what happened in the U.S. and decided to create a different future for themselves. And we are happy and humbled to be a big part of that.
"The second is the general theme of "The Revolution is Over" related to ebooks that shows up in media, in some publisher boardrooms, the occasional retail association: the idea that the disruption has passed and people can go back to business as usual. But the changes that ebooks have wrought are deeper than most people can see. Anyone who is taking comfort in flat ebook sales from traditional publishers is missing how fundamentally ebooks are starting to decouple from the print market. For Kobo, one in four of the books we sell in the U.S. or Canada is from an independent or self-published author. They don't show up in publisher surveys or industry reports. It's the dark matter of book sales – like having another HarperCollins or Simon & Schuster that only a few companies can see or sell. And it's growing at double-digits every year, doesn't engage with physical retail, and is dominating ebooks for price-sensitive readers. These titles have high ratings, great reviews, and the person buying usually doesn't know or care that it was independently published. That's just one example of fundamental change – there are many more. And that's okay. Nothing is crashing down, but the ground is shifting. It speaks to the need for all of us, retailers, publishers, agents, authors, to not get too comfortable. Constantly question the status quo and keep laser-focused on readers – what, how and why they are reading today, and how to make sure we keep earning their time for books in a world where time is ever-more precious."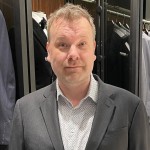 Michael Kozlowski has written about audiobooks and e-readers for the past twelve years. Newspapers and websites such as the CBC, CNET, Engadget, Huffington Post and the New York Times have picked up his articles. He Lives in Vancouver, British Columbia, Canada.