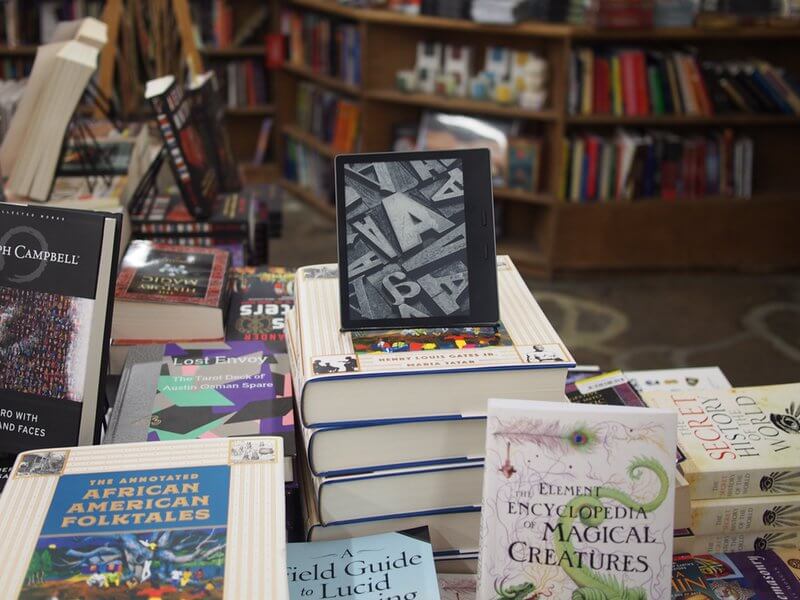 Over the past decade the eBook industry has developed beyond expectations, transforming the traditional literary world, and today it is thriving at the centre of consumer culture.
The concept of digital publishing undoubtedly became a popular and realistic alternative for writers with the rise of outlets such as Amazon. However, this has exposed authors and publishers alike to a new form of exploitation.
The potential for eBook piracy and copyright infringement is an increasing concern within the publishing world. If you go online today there are not only countless websites that offer versions of eBooks to download for free, but also numerous sites that will provide advice and guidance on how to exploit these resources to your own personal advantage.
However, there is still a significant lack of understanding concerning the extent and severity of these issues, which gives rise to the question as to whether there is in fact a cause for concern amongst authors.
Whilst the illegal download of eBooks takes place, the exact impact this is having on authors income and publisher's sales remains relatively unknown. It is this uncertainty though, that is a concern within the literary world, as it is leaving many authors feeling insecure and deterring them from publishing online in the first place.
At Bloodhound Books we get at least an email a week from one of our authors regarding the problem, and all our authors have at some point found at least one of their novels available to download for free on an illegal site. It is not just best-sellers that are being targeted, in fact it is an industry wide problem, and therefore warrants a forum to be explored in more detail.
The practice of making eBooks available online for free suggests that it is okay to access people's work without acknowledgment or appreciation. However, it takes months, even years, to write and publish a novel, so to see your hard work being sold off cheaply is one thing, but to discover that it is being distributed for free, without your consent, is soul destroying.
Also, whilst some may view writing as more of a vocation, it is a profession to others, and many authors rely on the sales of their books to provide and income and to sustain their livelihood.
The rise of such sites is also proving detrimental to consumers as well. Whilst it can be argued that people should not be accessing these sites in the first place, many are manipulated into handing over their personal information and in fact never receive a copy of the book, and others even receive viruses from the websites.
The main issue concerning IP infringement today arguably centres around the lack of statistics on how widespread the problem is and the impacts it is having on the literary world. As a result, much of the concern surrounding the topic is fuelled by speculation. However, at the end of the day this is a technical issue, which needs to be addressed as such.
When the practice of illegal downloads within the music and film industries reached the national press there was a movement to supress these sites, and the same approach needs to be taken when concerning the distribution of digital books.
A focus should particularly fall upon Amazon because, as we recently discovered, anyone with the technical know-how can rip an eBook from the Amazon download file, to then post it on an alternative site. This then raises questions concerning the steps they could implement to make the files more secure and provide a safe platform for authors to publish their books on.
The fact that there seems to be a growing number of websites that offer eBooks for free means that tackling IP infringement is increasingly hard to keep on top of. However, there are a few steps authors can take to help protect themselves and their novels online. For example, you can use anti-theft eBook software, make the PDF of your book a secure file and use a secure digital service provider such as e-junkie. You can even set up a google alert to notify you when your book appears on an unauthorised site, and then contact the payment provider to have the account suspended.
Whilst these are all valuable preventative measures, the extent and impact of IP infringement is still very much unknown and why should the literary world be left in the dark when other industries have gained clarity surrounding the issue and taken steps to address it?
Bloodhound Books is a leading independent crime fiction e-Book publisher based in Cambridge, UK. It specialises in crime, thrillers, mystery & chillers.

Betsy Reavley is an international best-selling author and the Founder of the leading independent publishing company, Bloodhound Books. Bloodhound Books represents more than 70 authors and sells 1 million books a year, with a focus on discovering new crime thriller authors and publishing their novels within the digital sphere. Here she explores the growing concern surrounding the IP infringement of eBooks in today's digital world.