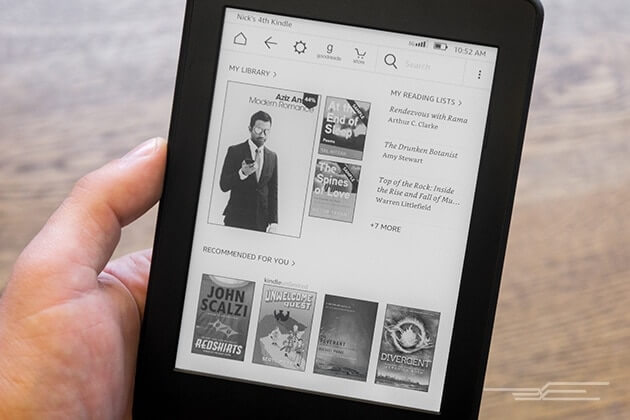 It may surprise some of our younger readers to learn this, but Amazon cut its teeth almost exclusively on selling books. Now growing into one of the biggest businesses in America, Amazon acts a catch-all marketplace, covering all facets of the written and spoken word, as well as almost any other small or medium-sized good you could imagine.
So, what forms does Amazon take on these different fronts, and how does this relate to other dominant companies with similarly broad reach?
Amazon's Literary Coverage
Launching back in 1995, Amazon was founded by Jeff Bezos in an attempt to corner what was then a small market. Bezos's reasoning was that the internet was primed to grow in popularity, but even he couldn't have predicted just how drastically correct time would prove him to be.
Interestingly, Amazon wasn't the first choice in a name for Bezos, as he initially favored Cadabra. He was eventually talked out of this idea by the company lawyer, who believed the idea sounded too much "cadaver". He also considered the name Relentless, which is still a website address which Amazon owns.
Overcoming its original growing pains, the rapid expansion of Amazon eventually led to it covering enormous quantities of books. This necessitated the purchase of warehouses, and the staff and systems to enable them to operate efficiently.
Following 2005, the company began to expand its coverage of literature, away from paper. It was during the next five years here that Amazon would begin to sell audiobooks and eBooks, covering both fiction and non-fiction.
In 2007, this was aided by their development of the eBook reader called the Kindle and related support products. By 2010, this had grown to the point where more people were buying eBooks than physical books from Amazon.
Having then covered all forms of delivery, Amazon looked into their own means of creation. Today, Amazon Publishing has snapped up many famed authors, including horror author Dean Koontz.
Broadening Out
It was also following 2005 that Amazon's business exploded with its sales of other types of goods. While the likes of eBay had given similar opportunities before, Amazon created a new and more efficient marketplace for original goods, with more reliable and centralized shipping systems.
From consumer electronics to household goods, Amazon had begun to include everything imaginable under the sun. If it could be shipped, it could be sold, was their general philosophy. This, combined with their bonus systems and rewards, made them an increasingly common choice among internet users.
The final form this has taken is through their move into other forms of digital entertainment services. Specifically, it is their Amazon Prime television shows and movies that have helped corner yet another market. By purchasing the rights to existing properties, and by creating their own unique content, Amazon has created a system to compete among the other major services like Netflix and Hulu.
Similar Comparisons
In terms of presenting a combination of hardware, software, and services, perhaps the most relevant competition is that of Apple. As a name which originally got its start in personal computers, Apple has been no stranger to adapting its business model to new avenues.
It was the iPod that Kickstarted this new phenomenon in the new millennium. In fact, according to Cult of Mac, Apple had already sold 100 million iPods by April 9, 2007. This move into hardware was followed by the immensely successful iPhone and iPads which, while not bringing anything new to the table, helped popularize these items as none before had managed.
More recently, Apple has taken efforts to make its move into the world of digital streaming, just as Amazon had before. Apple TV hopes to carve out its spot in television and movie streaming, though how well it can compete in an already flooded marketplace remains to be seen.
Another popular example of this could be found in the world of online casino services. Websites like Betway have grown to become enormous in size and comprehensive in offerings over the recent years. Not only do these cover all the classics such as blackjack and roulette, but they have also updated their systems with new technology to bring the likes of live casino games to the at-home players.
What's Next?
As to where the future of Amazon could lead, that much is still in doubt. Working conditions in Amazon warehouses have raised concerns, especially considering the overhead that allowed CEO Jeff Bezos to become the richest man alive.
What we do know is that the base products and services which made the original Amazon great are just as good as ever. Amazon products like the Paperwhite line of eReaders are the de facto choice for many, and this doesn't seem like a pattern likely to change anytime soon.

Markus lives in San Francisco, California and is the video game and audio expert on Good e-Reader! He has a huge interest in new e-readers and tablets, and gaming.