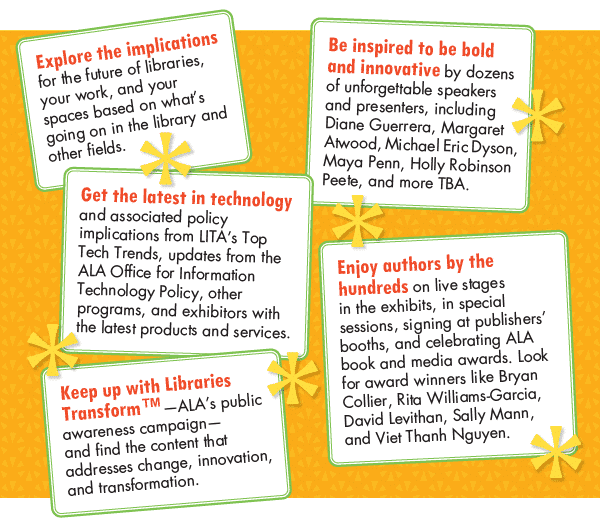 The American Library Association Annual event is transpiring June 23rd to June 28th in Orlando. The organization has just released their full schedule, which comprises of peer to peer discussion groups and keynote speeches.
The one thing I really dig about attending the ALA annual events is the sheer amount of program material there is.  You can listen in as people talk about creative ways you can leverage outdoor spaces for early childhood education or how the New York Public Library free WIFI hotspot system is working out.
Register, book housing (low rates, averaging $134 in the ALA block), and get more information at alaannual.org.