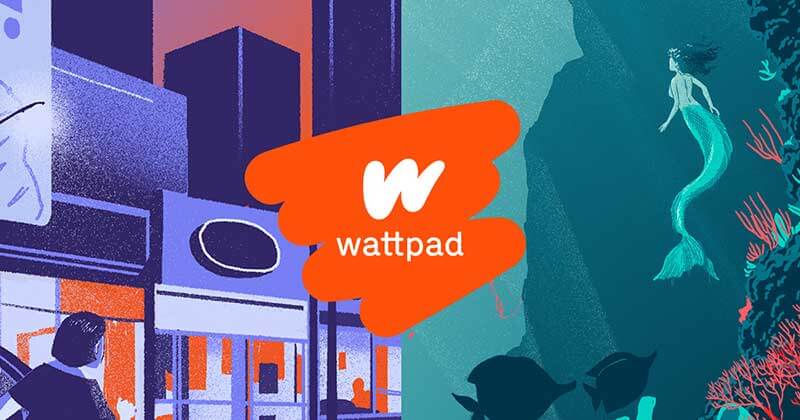 Wattpad, the global multi platform entertainment company for original stories, today released its 2019 Year in Review, a snapshot of the most interesting storytelling movements on Wattpad this year. Driven by a community of more than 80 million people around the world, 2019 saw readers and writers continue to promote important issues and social change via storytelling. Immigrant experiences, women taking action, and environmental awareness, were among the top movements gaining traction on Wattpad this year.
"Our Year in Review reveals how people are engaging with the most pressing issues of our time, and how diverse communities all over the world are creating storytelling movements that are transforming literature," said Dani Zacarias, Head of Content and Creator Relations, Wattpad. "Wattpad is home to the most diverse group of storytellers and readers on the planet. These are real voices and communities asserting themselves, turning traditional genres into sites for increased representation in literature."
Throughout 2019, the Wattpad community has continued to create in new ways, disrupting traditional genres by adding new voices and perspectives. The vast majority of the best books by female authors in 2019 on Wattpad are from women writers. Some of the most interesting movements on Wattpad in 2019 include:
An Environmental Awakening
2019 will be remembered as the year that environmental wakeup calls refused to be silenced. From a critical United Nations warning to Greta Thunberg's inspiring advocacy and breakout fame, our global climate emergency has reached new levels of awareness this year. A new generation of voices is calling for environmental action, and writers have turned to dystopian stories that reflect a grim future on Earth. This year, there was a 149% increase in new uploads tagged #GlobalWarming, along with a 260% increase in reading time, driven by standout stories like H. J. Nelson's (@hjnelson) The Last She (11.8 million reads) and Gladys Quinn's (@squirrelg) Before Noon (250k reads).
Badass Women Streetfighters
In 2018, we saw major growth in feminist stories, with in stories tagged #Feminism, #Girlpower, #Feminist, and #Feminismo growing by over 40% last year, reaching 107 million reading minutes. In 2019, we've seen an evolution of powerful women in fiction, with a rise in stories with women taking charge and dominating action genres. This year, 64% of the top stories tagged #Streetfighter, #Action, and associated genres featured women in lead roles. That's right, women are kicking ass as streetfighters, boxers, and brawlers on Wattpad, in stories like Aleksandra Elin's (@A_Elin) The Mystery Fighter (5.6 million reads) and Claudia Tan's (@claudiaoverhere) Perfect Addiction (76.1 million reads).
Immigrant Journeys 
Immigration dominated headlines in 2019, as millions of people around the world embarked on journeys to flee violence and start new lives. On Wattpad, readers and writers have increasingly explored these journeys with reading time for stories tagged #Immigrant growing by an astounding 1175% this year. This rise was supported by stories like Sheila Bravo's (@thepurplerose) Historically Inaccurate (169k reads), and Joshua Jimenez's (@Feanor117) Huddled Masses (2.1k reads). Historically Inaccurate will be published by Wattpad Books on September 29, 2020.
Historical Fiction and JOMO 
In a year when Wattpad first revealed how Gen Z are embracing JOMO, or the Joy of Missing Out, we saw readers and writers increasingly look to earlier historical periods to explore a world before technology. Historical Fiction saw standout growth in 2019, reaching more than 600 million reading minutes for the year, driven by an 88% increase in uploads. Stories like @Spiszy's An Impossible Deception (207k reads) and Daven McQueen's (@keyframed) The Invincible Summer of Juniper Jones (575k reads) were part of this growing category.
Love for Everyone  
In 2019, Wattpad's global community showed that love and romance come in many forms, with an 85% increase in stories tagged #Asexual, #Poly, #Polyamorous, #Bisexaul, #Demisexual, and #Pansexual. Stories with these tags, such as Carolyn Hill's (@Carolyn_Hill) Fireborn (487k reads), Sondi Warner's (@lesserknown1) Lead Me Astray (32.9k reads), and Eden Young's (@EdenY_) Fighting Fire With Fire (1.5 million reads), generated  more than 450 million reading minutes throughout the year. #Demisexual saw the largest growth, with a 189% increase in reading time this year.
Diversity Across Genres 
The Wattpad community is leading the charge to increase representation for marginalized groups in literature. 2019 saw an explosion of stories stories promoting diversity and POC characters in horror, scifi, and fantasy genre fiction. In fantasy, reading time for stories tagged #Diversity grew by 125%, while fantasy stories tagged #africanamerican grew by 95%. In scifi, reading time for stories tagged #POC grew by 152%, while tags for #Diverse in the same genre grew by  269%! In horror, reading time for #Diversity tags grew by 73%, while #africanamerican grew by 113%. Some of the amazing stories and writers driving these movements include Nandi Taylor's (@Nandi_taylor) African Fantasy Given (1.2 million reads)–which will hit bookshelves on January 21, 2020–@authorhlumelo's Nomvula (82.7k reads), and Adam Sigrist's (@sigrist) The Zombie Prophecies (2.3 million reads).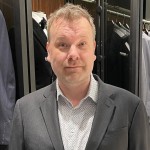 Michael Kozlowski has written about audiobooks and e-readers for the past twelve years. Newspapers and websites such as the CBC, CNET, Engadget, Huffington Post and the New York Times have picked up his articles. He Lives in Vancouver, British Columbia, Canada.