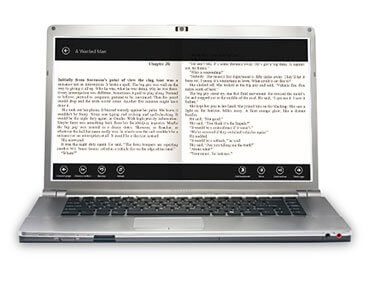 Overdrive has just released a new app for Windows 8 that functions as your online destination for borrowing digital books from the library.  You can borrow, read, and listen to audiobooks directly within the app!
The new OverDrive app takes full advantage of Windows 8's sleek, richly integrated user interface. The ebook reader gives you the option to choose single or mulch-column text and employs an "action bar" that shows different functions depending on the contents of the main screen. To access the action bar, tap or click the center of the screen. You'll see options to add bookmarks, navigate to another section of the ebook, and more. The audiobook player combines playback controls, book details, and other information on a single, horizontally scrolling screen. As with other OMC apps, you can save the link to your library's OverDrive catalog under "Get Books."
Own Windows 8 already? Lucky you! It officially comes out at midnight and you want to download this app right away!