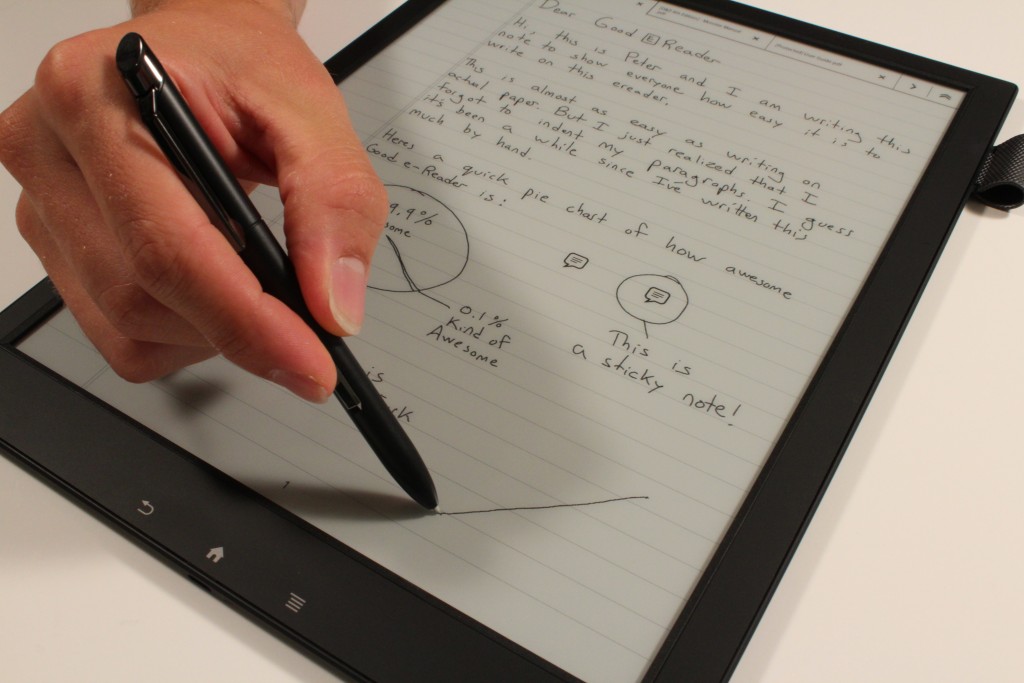 There has been massive upheaval in the e-reader industry over the course of 2014. Sony abandoned making e-readers for consumers and closed their longstanding digital bookstore. Amazon, Barnes and Noble and Kobo all released brand new devices in the United States and most incorporated brand new technology. Over in Europe, things have been getting more progressive with prices coming down and more features that appeal to the serious book reader. Today, we look at the most notable products, technologies and stories from 2014.
In North America the major players have been trying to distinguish themselves from one another. Kobo released the first waterproof e-reader that featured a non-conventional 6.8 inch screen, providing a little bit extra real estate to make reading more enjoyable. The main selling point is you can finally read anywhere, without the hardware being a barrier anymore.
Amazon released the Kindle Basic Touch, a $79 model that serves as a great entry point to the entire Amazon ecosystem and the $199 Kindle Voyage. The Voyage is interesting because in the past, all e-readers either had physical page turn buttons or a touchscreen to turn pages. The Voyage actually approached the keys in an entirely new way, by making them flush with the bezel. They also included an ambient light sensor to automatically change the brightness level and used a new alloy on the back of the reader to prevent fingerprint oil.
The one big advantage of the Voyage e-reader is  not in the hardware, which broke new ground, but the software. Amazon continues to invest a copious amount of time in insuring their overall reading experience is unparalleled. One of the ways they did it in 2014 was the inclusion of Kindle Family Sharing, which allows two parents and four children to be able to share content with one another, even with different Amazon accounts. The Voyage gained the ability to tap into all e-Book content from Kindle Unlimited, which once established on a Kid profile, allows them to download thousands of books for free.  Other enhancements include Wordwise, other books by the author when you open an eBook for the first time and further GoodReads integration.
B&N only released a single device, called the Nook Glowlight. I was honestly very disappointed in this device, it felt really flimsy and had rubber edges that could easily be peeled off. It did have some solid software enhancements over the last few generations of e-readers and its main selling point was the refined illuminating screen, which they actually pioneered a few years ago.
The one thing that dominated the most headlines in 2014 was Sony abandoning making consumer based e-readers and shut down their international bookstore. This company has been making e-readers since 2004 and consistently released high quality devices that built a loyal following. The company found that it was unprofitable to maintain a bookstore due to Amazon dominating the field and hardware sales were languishing, due to a longer upgrade cycle.
Instead of focusing on cheap e-readers, Sony went into the opposite direction and developed a new product that was aimed at schools, businesses and the government. The Sony Digital Paper or DPT-S1 features a giant 13.3 inch screen and uses new lightweight e-paper technology called Mobius. Ironically, despite the large screen,  it actually weights less than your standard six inch e-reader. The main selling point, is that it is a dedicated PDF reader and editor, not an e-Book reader. It was designed  to take notes, make annotations and change documents on the fly better than a tablet.
In order to bring this product to the market, Sony had to establish a few companies to act as evangelists and re-sellers. They selected a few lawfirms and entertainment companies, but found they could not keep an adequate  supply of product to meet the needs of people wanting to buy them in vast quantities. So Sony decided to sell them online themselves and invest in a small call center to field orders. Additionally, they have posted a number of guides, tutorials and firmware updates to keep the Digital Paper supported properly.  By the end of the year, they introduced the product in the retail world in two different locations, for some much needed exposure.
The biggest trend of 2014 was the introduction of Google Android being introduced on e-readers and users having the ability to install their own apps. In the past, the vast majority of companies all ran the Linux operating system, which promoted a stable atmosphere that was not prone to crashing. Some companies, like Barnes and Noble and Sony actually ran Android, but it was a very locked down version. In Europe, companies such as Icarus, Onyx and Pocketbook all introduced e-readers that had a vanilla version of Android and tapped into established app stores such as Google Play and the Good e-Reader App Store. This gave users a high degree of freedom and did not lock them down into any one specific ecosystem. Instead it allows anyone to install whatever e-reading, comic or manga app they want. For the first time you could power on your e-reader and install apps like Dropbox, Pocket, Wattpad, GoodReads and thousands of other apps. It made your e-ink device very relevant in 2014 and was one of those big advancements that made them competitive with Android tablets.
The European e-reader market also saw a dramatic range in screen sizes, which helped boost sales. Many e-Book readers want to read complex PDF documents or just fit more text on the screen at the same time. We saw a few models come out with  8 and 9.7 inch screens.
Many people feel that the e-reader industry as a whole has lost most of its innovative spirit, the vast majority of companies that were around from 2007 to 2011 do not exist or function in a  very diminished capacity. There was some truly interesting e-paper technology that could have changed the world, such as Bridgestone e-paper, Liquavista, LG, Mirasol, Pixel QI, and Plastic Logic. The reason why most of these companies abandoned their tech, was because all of the notable mainstream players are risk adverse.  E-Readers these days normally feature small incremental updates with each generation and simply don't give users a compelling enough reason to upgrade their devices every year. The price has come down from $399 in 2007 to around $99 today, its hard for small companies to compete or take big risks.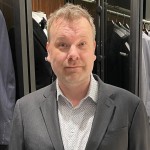 Michael Kozlowski has written about audiobooks and e-readers for the past twelve years. Newspapers and websites such as the CBC, CNET, Engadget, Huffington Post and the New York Times have picked up his articles. He Lives in Vancouver, British Columbia, Canada.