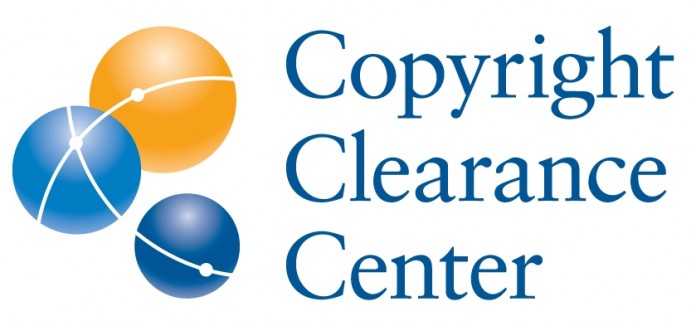 the digital reading revolution opened up readers' eyes to the potential for screen reading, authors may have believed they were limited to self-publishing their work via a dedicated e-reader platform, at least in the early days of this current climate of digital publishing, in actuality, publishing has taken on a whole new meaning and there are unique copyright issues that go along with it.
Many authors may be unsure of what their rights are, especially when other forms of digital publishing like blogging or posting to social media are concerned. Christopher Kenneally of the Copyright Clearance Center spoke to GoodEReader this week about some of the considerations that authors need to understand before publishing or posting their work anywhere.
"We hear about copyright all the time and frankly, and from time to time, copyright gets a bad name. But copyright is about individual creators and the whole creative economy, and there are a lot of people and a lot of people's jobs tied up in copyright. One of our greatest exports in this country is intellectual property. There's a need for the copyright holders to be able to retain rights to their work and to be able to monetize those rights.
"At the same time, copyright as it is under law in this country is about being able to allow people to use copyrighted materials. That balancing act is for the good of both parties.
"Independent authors are very much a part of that economy and they need to think of themselves in that way. They're not doing their work for the glory. They need to be able to get some compensation for the hard work that they do."
For authors, this is important because many are concerned that if they post the first chapter of their novel on a site like Wattpad or on their blogs, they've lost control of it and that they've lost any future monetary interest in it, and that's just not true. Whether it's fixed on a piece of paper or in a digital file, it's copyrighted. Kenneally was adamant that authors need to be more assertive about their own rights.
One step that Kenneally recommends is for authors to put a copyright symbol on their work, even when posting it online. This is not so much a necessary legal step since the rights are already there, but more of a reminder to readers that this material is owned and that permission can be granted or denied to use that material elsewhere. While copyright registration is no longer required to protect one's work, Kenneally recommends it. In the past, authors were required to register their work with the Library of Congress, but that is no longer the case. However, it can be an important source of legal protection should a stolen work be fought over in court.
For Kenneally, though, there is one single important consideration that self-published authors must bear in mind, and it protects every aspect of their publication, from an excerpt of their novels sent out as a 140-character tweet, all the way to publishing the full manuscript on a site like Smashwords.
"Just because it's in the public, does not mean that it's in the 'public domain.' Anyone can get access to globally available information, and the public square has transformed itself from a physical space to a virtual one. Your blog, your pictures, your artwork, your novel, just because it's now in the public square, does not mean that it's in the public domain, which is a phrase people use to mean, 'It's free, I can do whatever I want with it.' Finding stuff online does not mean you can take it."
Mercy Pilkington is a Senior Editor for Good e-Reader. She is also the CEO and founder of a hybrid publishing and consulting company.