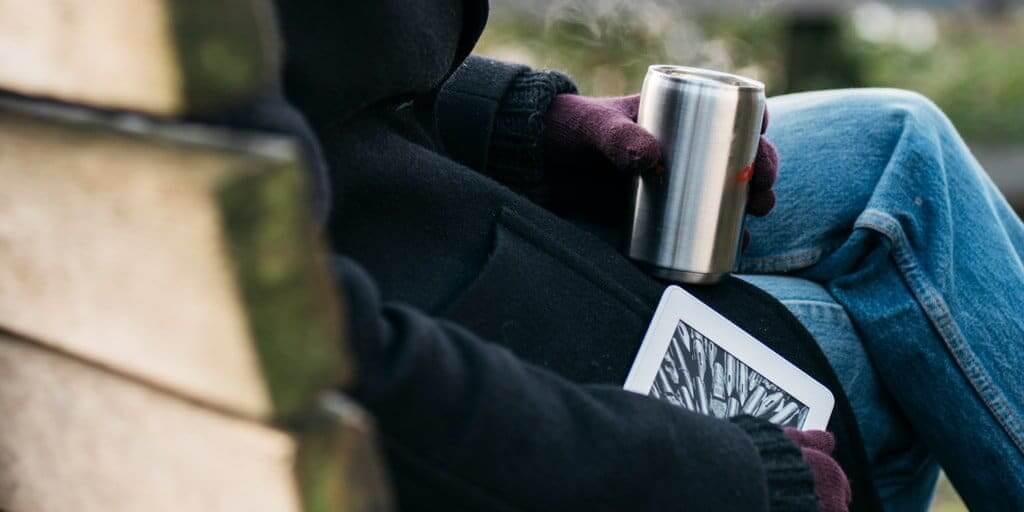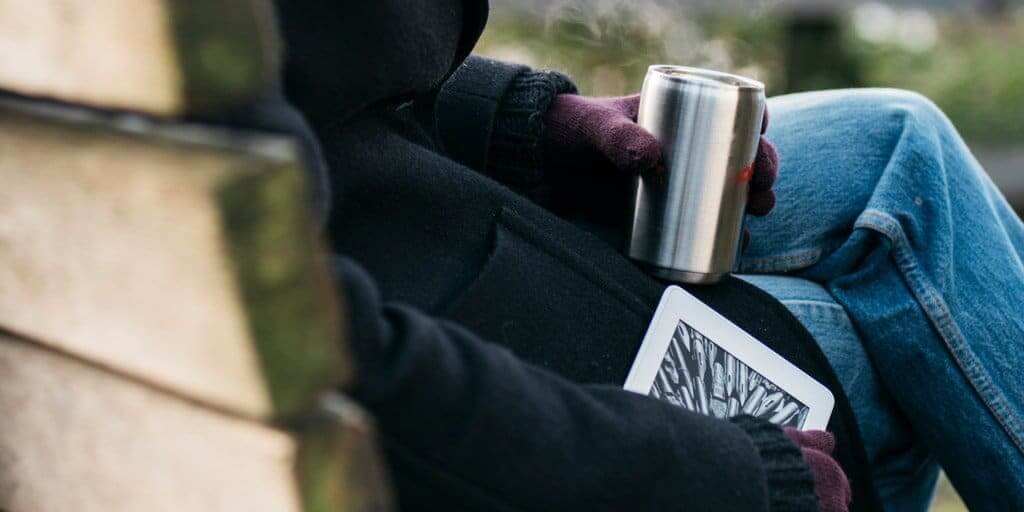 The Amazon Kindle continues to be one of the most popular gifts and hundreds of thousands of people have received one during the Christmas holidays. The Kindle has the most extensive ecosystem in the world and has numerous software elements that can be quite daunting. The intention behind this getting started guide is to introduce you to the core Kindle features you need to know about right and assist in the learning curve. Additionally, I also wanted to provide lots of cool advanced stuff that make your life easier.
The Kindle Home Screen
When you boot up your Kindle for the first time and login to your Amazon account and setup the wireless internet access the first major thing you need to know about is the homescreen. This is where the last book you read will be displayed, along with a 3 other titles. If you want to fit six books on this screen, you can watch this video.
The navigation bar is persistent, so you will always have the store, GoodReads and the settings option. Settings will change depending on what you are doing with the e-reader and it will always give you different options. The one cool thing about the Kindle, is you can turn off many of the features, if you don't find yourself using them. Public Notes and Highlights should be the one thing you should immediately disable.
Amazon Prime
Amazon Prime is not all about free two day shipping, but there are plenty of benefits for your Kindle.
Kindle Lending Library – As part of your Prime subscription, you get access to the Kindle Owners' Lending Library, which lets you check out one e-book per month and read that book on any Kindle e-reader or Fire tablet. The catch: This particular library offers a relatively small selection; don't expect a lot of new titles or bestsellers.
Kindle First – Each month, Amazon editors curate six new, yet-to-be-released books and give Prime subscribers the chance to pick one of them — for free. And it's for keeps, too; you're not just borrowing the book.
Prime Reading – You can access the catalog of thousands of free e-books and a rotating selection of magazines, comics, travel guides, Kindle Singles and more.
Amazon Kindle Services
Amazon has spent years crafting one of the best e-book ecosystems in the world and the company continiously adds new software features and subscription based services. These are the essentials ones you need to know about.
Kindle Freetime Unlimited – A subscription service designed expressly for ages 3-12, Freetime Unlimited curates e-books. It includes parental controls for things like setting time limits, adjusting content filters and reviewing any photos taken with the tablet. You don't need to have a Prime subscription to get Freetime Unlimited, but it's cheaper: $2.99 per month for one child or $6.99 per month for up to four children. If you don't have Prime, the service costs $4.99 and $9.99, respectively.
Kindle Unlimited – Amazon is one of the few companies left standing after the collapse of the e-book subscription model. Oyster and Entitle both went out of business and Scribd scaled back. Kindle Unlimited allows you to read 10 books at a time. There are thousands of books by major publishers and you can read the entire Harry Potter saga. The vast majority of the Unlimited catalog are from authors you would likely have never heard of before, so sometimes the quality of the read is highly questionable. Kindle Unlimited costs $9.99 per month, the same price you'd pay for a full-blown Amazon Prime subscription.
Kindle Scout – The premise of Kindle Scout is reader-powered publishing for new, never-before-published books. It's a place where readers help decide if a book receives a publishing contract. Selected books will be published by Kindle Press and receive 5-year renewable terms, a $1,500 advance, 50% eBook royalty rate, easy rights reversions and featured Amazon marketing.
X-Ray – X-Ray basically gives a layout of all of the major characters, places and objects found in an eBook. It breaks down how much a particular person is mentioned throughout the story and who was referencing them. If you click on a person's name, you can get quotes on a chapter by chapter basis to see what they said. This feature is super handy if you are juggling many books at once and forget who the main characters are and what get caught up.
GoodReads – This is one of the world's largest online book communities. You can see what your friends are reading, share notes, and rate the books you have read. Authors make themselves directly accessible to answer any question you might have.
Odds and ends
The Kindle has a wide array of little features that are not essential for your day to day reading activities but there are a few functions you should know about.
Cloud Collections – Use Cloud Collections to organize your content in custom categories. See your collections in a Collections view, and customize where your collections show on your device. To learn more, go to Organize Your Content with Cloud Collections.
Page Flip – While reading, you can skim the book page-by-page, scan by chapter, or skip to the end for a sneak peek without losing your place. To learn more, go to Go To Other Locations in a Book
Enhanced Bookmarks, Highlights & Notes – Access and manage all of your bookmarks, highlights, and notes more quickly and easily. To learn more, go to Bookmarks, Highlights & Notes
Smart Lookup – When you look up a word or character, Smart Lookup provides you with dictionary, X-Ray, and Wikipedia information.To learn more, go to Explore Your Book with X-Ray.
Vocabulary Builder – Words looked up in the dictionary are automatically added to Vocabulary Builder. View the definition and usage of the words, and quiz yourself with flashcards. To learn more, go to Expand Your Vocabulary.
Wordwise – For readers learning English and children learning to read, Word Wise makes it easier to understand more challenging books more quickly. Short and simple definitions automatically appear above difficult words, so you can keep reading without having to stop and look up a word. To see the various meanings the same word can have in different contexts, just tap on the word to quickly bring up a card with definitions, synonyms, and more. You can adjust the number of definitions you see with a slider, dialing them up or down as you learn and grow your vocabulary. Word Wise is already available on thousands of titles, including The Hunger Games, The Giver, and Wonder.
Family Library – For the first time, you can access not only your own Kindle books, but also books from the Amazon account of a spouse or partner.
About This Book—See information about the book as you start to read, including its place in a series and author information, plus mark it as "Currently Reading" on Goodreads.
Advanced Options
Special Offers – Amazon discounts their entire line of Kindle e-Readers with special offers. An advertisement is displayed on the standby screen and at the bottom of your main homescreen. Removing the Special Offers from your Kindle device is fairly straight forward. You have to visit your Amazon Account Page and login using the user credentials you registered your Kindle with. By default, Your Content is highlighted, which gives you a rundown of all of the e-books you purchased. You want to click on the Your Devices tab and then select your e-reader. There will be a field on the bottom that says "Special Offers – Subscribed – Edit and if you click on Edit. The cost depends on what model of the Kindle you have, but normally ranges between $15 and $30.
If your Kindle is lost or stolen – If you lose your Kindle, chances are it's going to be very hard to track down who found it or get back again. The first thing you want to do is deregister the device, you do this by visiting Amazon.com and clicking on Your Apps and Devices. Next, click on your devices, Click the Actions button, and then click deregister device. If you want to insure that a stolen Kindle cannot be sold on the blackmarket, eBay, Craigslist or the local pawn shop you may elect to blacklist it. The best thing to do is phone Amazon, and ask them to "blacklist" the device. When it is blacklisted, it can not be registered by someone else. You can do this by calling Toll free: 1-888-280-4364. If you manage to find it, or someone returns it in a lost and found bin, you can call Amazon back and they can unblacklist it so you can re-register it.
Load in your own e-books – Amazon Kindle e-readers are able to read a multitude of proprietary formats, including AZW and MOBI, but also PDF files. Amazon has feature many people are unaware of. It allows you to send attachments via Email to your Amazon Kindle. You need to visit the Amazon website and login. Next visit the main Account Management Page and then visit Settings. Near the bottom you will see a few email address and the associated devices. It should give your first name and a few random numbers, mine is michael_95121@kindle.com. You then then send e-books as attachments to yourself from your work or home email and all the books you attach will be sent automatically to your Kindle.
I really like a program called CALIBRE. It does some powerful stuff, like allowing you to add cover art to an eBook you have downloaded that may not have one, or to change the author's name. The feature I dig the most is being able to convert eBooks from one format to another. You will find it useful to convert EPUB to MOBI.

Michael Kozlowski is the Editor in Chief of Good e-Reader. He has been writing about audiobooks and e-readers for the past ten years. His articles have been picked up by major and local news sources and websites such as the CBC, CNET, Engadget, Huffington Post and the New York Times.