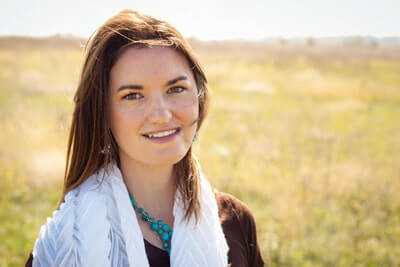 When author Regina Sirois decided to self-publish her young adult literary fiction, On Little Wings, she found the process satisfying but for one aspect: the gate to getting her book into bookstores was nearly impossible to open. While she was happy with her ebook and print sales online, it was the bookstore experience that was left out of the process.
"That is the one hurdle I couldn't break," said Sirois in an interview yesterday with GoodEReader. "I loved being a self-published author, but getting it in bookstores was the last gate I couldn't get through."
That will certainly change now that Sirois' novel won the young adult category for the 2012 Amazon Breakthrough Novel Awards. The winner in each of the two categories will win a publishing contract with Penguin and a $15,000 advance, and Sirois will most definitely see her book gracing the shelves of her local bookstore.
"I said in my speech at ABNA that I am grateful for this opportunity but it wrecked my marriage," Sirois laughed. "I wasn't going to enter. My husband forced me to enter it in ABNA at the last second, right before the contest closed. I told him it sounded like a huge waste of time for me to even enter. He mentioned it to me several times and I told him no. He came back two days before it closed and said, 'If you don't enter it, I will enter it for you.' It was about 11 o'clock at night and I was tired and more than a little irritated with him, but I did it. He's right about everything now! I will not live this down."
And it's a good thing Sirois finally entered. Her novel advanced through each stage of the competition and won the category after being selected in the final round by Amazon readers. From here, her book is with an editor and the two of them are working on the rerelease of the novel, which is slated to happen in summer 2013.
One of the things that happens for authors who enter a writing competition like ABNA or the recently announced Indie Reader Discovery Awards, presented at BookExpo earlier this month, is the chance to hone each step of the publishing process. The thousands of entrants had to submit a pitch, a synopsis, and the full manuscript, and each of those elements had to be worthy of getting the attention of the competition judges and readers; concentrating separately on each of those steps as they are each vital to a stage of the competition forces authors to take a closer look at their material and really examine their concepts.
The full press release on the winners in both categories is below.
[showhide type='pressrelease']Amazon and Penguin Group (USA) Name Alan Averill and Regina Sirois Winners of 2012 Amazon Breakthrough Novel Award Contest
Averill, author of "The Beautiful Land," and Sirois, author of "On Little Wings," receive publishing contracts and a $15,000 advance from Penguin Group (USA)
SEATTLE & NEW YORK—June 16, 2012—Amazon.com customers around the world cast their votes and this evening, Amazon.com, Penguin Group (USA) and CreateSpace announced the winners of this year's Amazon Breakthrough Novel Award (ABNA) at a special ceremony held at The Olympic Sculpture Park in Seattle. Alan Averill is the Grand Prize winner in the general fiction category for his novel, "The Beautiful Land," while Regina Sirois was awarded the Grand Prize in the young adult fiction group for her novel, "On Little Wings." Both authors have received a publishing contract from Penguin Group (USA) that includes a $15,000 advance. "The Beautiful Land" and "On Little Wings" will be published by Berkley Books and Viking Books for Young Readers, respectively. The novels are now available for pre-order on Amazon.com at www.amazon.com/abna.
This year's competition drew thousands of submissions from aspiring writers around the world – the most entries in the history of the contest. Through several rounds of judging, six finalists rose to the top. An expert panel of authors, agents and editors weighed in with comments on the finalists' work, and in the end, Amazon.com customers voted to select the winners.
"Today's winners were chosen by Amazon.com customers, which is one thing that makes ABNA so special," said Nader Kabbani, Director of Independent Publishing at Amazon. "This contest not only recognizes talented authors but also connects them directly with readers looking to discover great new writers. We congratulate Alan and Regina, whose work clearly resonated with customers."
Tim McCall, Penguin Group (USA) Vice President of Online Sales and Marketing said, "Penguin is always looking for talented new writers to bring to our readers. We were thrilled to see the many promising manuscripts entered in this year's competition by writers who aspire to be published by Penguin. We look forward to publishing Alan's and Regina's novels."
Hailing from Seattle, Alan Averill, a former "video game script doctor," wrote a draft of "The Beautiful Land" as a part of National Novel Writing Month (NaNoWriMo), a movement that challenges writers to complete a novel in 30 days. "The Beautiful Land" is a story of two people in love from the moment they met but destined to be apart forever. Thanks to a time machine and a mysterious invention buried deep in the Australian Outback, they now have one more chance to get it right. One customer reviewer writes: "From the opening statement to the last quote, [it] had me excited all the way through. The prose is strong, descriptive in a quirky way, charming, and unique. The characters are extremely memorable. I can't wait to read how they will be interacting with one another later in the story."
Regina Sirois was born and raised outside of Kansas City. She minored in Creative Writing, but never found the right inspiration for a story until she became the mother of two girls. "On Little Wings" is her first novel. In it, 16-year-old Jennifer's discovery of an aunt she never knew existed reunites her family and provokes love and forgiveness. One customer reviewer writes: "…some of the most exquisite writing I've seen in a VERY long time. Any given sentence, paragraph or scene was sublime."
Now in its fifth year, the Amazon Breakthrough Novel Award contest is an international contest co-sponsored by Amazon.com, Penguin Group (USA) and CreateSpace. For the Amazon Breakthrough Novel Award Contest Official Rules, to view the winning excerpts and reviews, or pre-order the novels, please visit www.amazon.com/abna.
###
About Amazon.com
Amazon.com, Inc. (NASDAQ: AMZN), a Fortune 500 company based in Seattle, opened on the World Wide Web in July 1995 and today offers Earth's Biggest Selection. Amazon.com, Inc. seeks to be Earth's most customer-centric company, where customers can find and discover anything they might want to buy online, and endeavors to offer its customers the lowest possible prices. Amazon.com and other sellers offer millions of unique new, refurbished and used items in categories such as Books; Movies, Music & Games; Digital Downloads; Electronics & Computers; Home & Garden; Toys, Kids & Baby; Grocery; Apparel, Shoes & Jewelry; Health & Beauty; Sports & Outdoors; and Tools, Auto & Industrial. Amazon Web Services provides Amazon's developer customers with access to in-the-cloud infrastructure services based on Amazon's own back-end technology platform, which developers can use to enable virtually any type of business. The new latest generation Kindle is the lightest, most compact Kindle ever and features the same 6-inch, most advanced electronic ink display that reads like real paper even in bright sunlight. Kindle Touch is a new addition to the Kindle family with an easy-to-use touch screen that makes it easier than ever to turn pages, search, shop, and take notes – still with all the benefits of the most advanced electronic ink display. Kindle Touch 3G is the top of the line e-reader and offers the same new design and features of Kindle Touch, with the unparalleled added convenience of free 3G. Kindle Fire is the Kindle for movies, TV shows, music, books, magazines, apps, games and web browsing with all the content, free storage in the Amazon Cloud, Whispersync, Amazon Silk (Amazon's new revolutionary cloud-accelerated web browser), vibrant color touch screen, and powerful dual-core processor.
Amazon and its affiliates operate websites, including www.amazon.com, www.amazon.co.uk, www.amazon.de, www.amazon.co.jp, www.amazon.fr, www.amazon.ca, www.amazon.cn, www.amazon.it, and www.amazon.es. As used herein, "Amazon.com," "we," "our" and similar terms include Amazon.com, Inc., and its subsidiaries, unless the context indicates otherwise.
Forward-Looking Statements
This announcement contains forward-looking statements within the meaning of Section 27A of the Securities Act of 1933 and Section 21E of the Securities Exchange Act of 1934. Actual results may differ significantly from management's expectations. These forward-looking statements involve risks and uncertainties that include, among others, risks related to competition, management of growth, new products, services and technologies, potential fluctuations in operating results, international expansion, outcomes of legal proceedings and claims, fulfillment center optimization, seasonality, commercial agreements, acquisitions and strategic transactions, foreign exchange rates, system interruption, inventory, government regulation and taxation, payments and fraud. More information about factors that potentially could affect Amazon.com's financial results is included in Amazon.com's filings with the Securities and Exchange Commission, including its most recent Annual Report on Form 10-K and subsequent filings.
About Penguin Group (USA)
Penguin Group (USA) Inc. is the U.S. member of the internationally renowned Penguin Group. Penguin Group (USA) is one of the leading U.S. adult and children's trade book publishers, owning a wide range of imprints and trademarks, including Viking, G. P. Putnam's Sons, The Penguin Press, Riverhead Books, Dutton, Penguin Books, Berkley Books, Gotham Books, Portfolio, New American Library, Plume, Tarcher, Philomel, Grosset & Dunlap, Puffin, and Frederick Warne, among others. The Penguin Group (http://www.penguin.com) is part of Pearson plc, the international media company.
About CreateSpace
CreateSpace seeks to be the world's easiest and most comprehensive independent publishing platform for writers, filmmakers and musicians. The company is the leading provider of independent publishing tools that enable content creators to produce, polish, publish and distribute their work to customers around the world. CreateSpace offers industry-leading royalty rates, broad distribution to thousands of sales channels, an engaged peer community and complete creative control while content creators continue to own the rights to their work. CreateSpace is also a leader in manufacture on-demand for Books, CDs and DVDs maintaining "in-stock" availability for titles without inventory risk. CreateSpace is a brand of On-Demand Publishing LLC, a subsidiary of Amazon.com, Inc. (NASDAQ: AMZN).
###
Contacts:
Amazon Media Hotline
206-266-7180
www.amazon.com/pr
Penguin Group (USA)
Erica Glass
212-366-2951
erica.glass@us.penguingroup.com
[/showhide]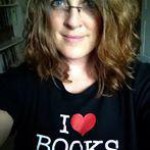 Mercy Pilkington is a Senior Editor for Good e-Reader. She is also the CEO and founder of a hybrid publishing and consulting company.