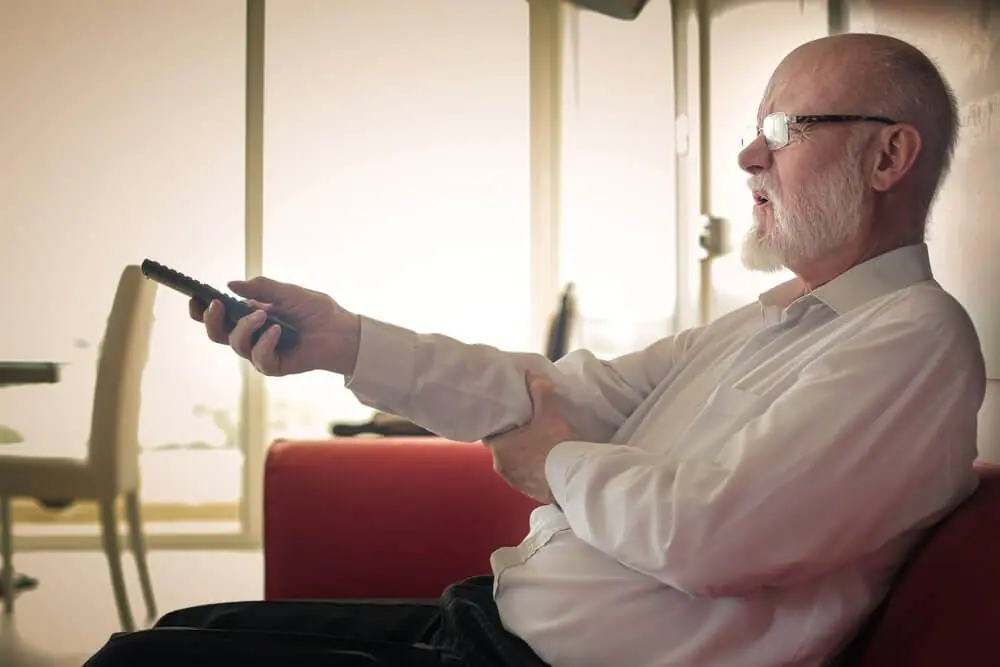 Elderly people used to drive book sales and often was the largest demographic to enjoy reading a good book. This is not the case anymore, they are now watching tv and are streaming cat videos. On any given day in 2018, the average American spent a little more than 15 minutes reading for pleasure, down from a high of 23 minutes in 2005. The average TV time, meanwhile, grew by about 20 minutes, to 2 hours and 50 minutes a day.
Pew Research Center found that much of the time seniors now spend watching TV used to be dedicated to reading and socializing with others. One driving factor in the shift is technology: From 2000 to 2018, the share of adults older than 65 who use the Internet climbed from 14% to 73%.  These figures also include using the computer for entertainment, such as watching YouTube videos.
Pew also found that people with less education spend more of their leisure time on screens and less time reading compared with their more educated counterparts. About half of American adults (49%)  play video games on a computer, TV, game console, or portable device like a cellphone," and 10% consider themselves to be "gamers." Elderly people tend not to play video games in the traditional sense, but tend to gravitate towards poker and blackjack and do web searches for the best  new online casinos in 2019.
Watching TV is putting seniors and elderly people in a greater position for death. These risks may be heightened further since the added screen time is coming at the expense of reading — an activity known to confer many mental health benefits. The share of seniors reading for pleasure on any given day has dropped dramatically, from 53% in 2003 to 37% in 2018.
Reading has many benefits and generally is a good way to beat various disorders. Raifa Rafiq of the Guardian stated "It became important for me to find a means to escape my sadness in the lives of others. And isn't that what art and fiction is for? To let you feel the timbers of life shake but also to broaden the imagination so widely that you temporarily forget the banality of everyday life. The sense of community that one finds in books, a companionship with the narrative voice or the characters, can help provide a friend when in need and tackle one symptom and possible cause of depression – loneliness."
These sentiments were echoed by researchers at the University of Turin in Italy, who published an analysis of ten studies of bibliotherapy.  Their findings, published in the journal Clinical Psychology Review, showed that participants in at least six studies saw significant improvements in their depression scores for up to three years after taking part in a course of reading therapy. "Many people with depression feel isolated, but reading about other people's experiences — even if they are fictional — can give them hope," says Dr Liz Brewster, a lecturer in medical education at Lancaster Medical School who has studied the effects of bibliotherapy in mental illness.
Although elderly people are not reading much anymore, the 35 to 45 year old demographic is still driving print and digital ebook sales.  CEO Michael Tamblyn told me that "Kobo has noticed in the past middle aged people tend to read the most. Unlike downloadable music and video, the people who have been adopting eBooks look a lot like the people in a bookstore today – 45 years of age, and more likely to be female." Tamblyn went on to say "It seems more like there are times when people have more time in their life to read, and time when they don't. It's a conveyor belt that brings new recruits all the time."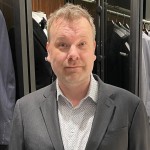 Michael Kozlowski has written about audiobooks and e-readers for the past twelve years. Newspapers and websites such as the CBC, CNET, Engadget, Huffington Post and the New York Times have picked up his articles. He Lives in Vancouver, British Columbia, Canada.