Pixel Qi is a company that started right at the cusp of the e-reader revolution. It was started in 2008, one year after the original Kindle was released. The Notion Ink Adam was the first tablet to employ the technology in 2011 and four other tablet companies issued their own products. Pixel Qi has shipped over 3 million displays in over fifteen laptop and tablet models in 2012. They were shipping thousands of tablets every month under the One Laptop Per Child initiative to children in the developing world. As with all things, Pixel QI hit its peak and faded into obscurity. Barely anyone remembers their name and their old domain is run by a SEO content farm.
The brainchild behind Pixel QI technology is Mary Lou Jepsen. She has a bachelors in electrical engineering and art from Brown University, Ph.D in optical sciences from Brown University. Masters in holography from MIT.
She was the co-founder and first chief technology officer of One Laptop per Child (OLPC) a non-profit that generated more than $1B in revenue and helped create $30B in revenue for its for-profit partners. There she designed the $100 Pixel QI laptop with new screen architectures, new very low power management architecture, new battery technology, new mesh networking protocol, and new user interface, and shipped millions of them to children in the developing world.
"She's very smart and very energetic," says Jennifer Cosgrove, director at research firm Display Search. "She has relationships with display manufacturers in Taiwan from the OLPC project and she has worked hard to persuade many of them to be part of her new idea."
The Pixel Qi screen technology was innovative in a few different ways. The main advantage of Pixel Qi e-paper displays over conventional LCDs is mainly that they can be set to operate under transflective mode and reflective mode, improving eye-comfort, power usage, and visibility under bright ambient light. Existing factories can easily produce this screen tech without any additional equipment.
It had the unique ability to increase your battery life by more than 50% through its ability to be completely functional in direct sunlight by simply turning off the display backlight which is not needed. "Effectively what doing is creating a hybrid display that combines the best of E Ink and regular LCDs," says Robert Barry, director of business development for Team Research, a company that makes an e-book reader called the Astak Mentor."
The PixelQi screen began mass production in the fourth quarter of 2009, aiming at netbooks, e-readers (where it would compete with E Ink display technology and tablets as the first set of devices to use the screen. The portable computer market has experienced precipitous growth over the past year, with netbook sales growing to nearly 20% of the total laptop market in 2009 and e-readers forecasted to reach 3 million units by the end of 2009. Currently the dominant market player,E-Ink, has seen a 250% increase in sales in 2009.
Pixel QI had some moderate success in the early years and shipped out 2.2 million devices using their technology. The Notion Ink Adam, Innoversal Lattic, Clover Systems Sunbook, Hydra-T3 and their biggest client ZTE released a single tablet using a Pixel QI Screen. In 2012 3M invested heavily in the future of Pixel Qi and used their financial clout to influence the direction of the company away from consumer electronics to focusing on big business, military and government.
John Ryan, Former CEO of Pixel QI told me in early 2012 that "one of the first ways they will deploy their Pixel Qi technology is within the military and give soldiers a new way to receive mission data. If you look at your average paratrooper or ranger they are constantly receiving revised mission parameters and in harsh conditions like a desert. Being in very bright environments or in the complete darkness is what the essence of Pixel QI is all about. Most military operations worldwide still employ maps and written communications, to receive updates to their mission parameters requires many steps and circumstances can change at any time. The plan is for soldiers to have heavily versatile tablets that last for weeks and are wired into mission control to receive new updates on the fly."
Did Pixel QI have any success with the military and was the 3M prompting to enter an untested market the right call? In hindsight Pixel QI never announced any formal contracts with the military, and the entire concept was apparently dead in the water.
The final nail in the coffin for Pixel QI was the loss of their existing fab, where all of the manufacturing was done. Floyd and Harris, an IT company in Budapest, outlined the last major setback in early June of 2013.
"We have been using Pixel Qi displays extensively in our UAV ground control stations and generic field service PCs with much success, so today's news hit us hard about Pixel Qi having to move its manufacturing base from their current subcontractor. Both one of our clients and the European Pixel Qi distributor has called us with the news, so I believe it must be true. Such moves may have very serious implications for the supply chain and the general availability of the only low power sunlight visible solution available for our systems." The company went on to say, "From what I heard so far, Chunghwa Picture Tubes (CPT) cannot offer their services to Pixel Qi anymore. Most of my sources tell me that the production quantities are still too low for them, but I couldn't substantiate this from primary sources.
Within three months of the final loss to their manufacturing capabilities John Ryan, CEO fled to Google to join his wife, Mary Lou Jepsen. The company officially went out of business in 2015 and the executive team all fled. The headquarters in California was shuttered and ditto with their satellite office in Texas.
Mary Lou Jepsen currently has a very successful career. Until mid-2016 she founded and led advanced consumer electronics and virtual reality at Facebook and Oculus. Previously she had a similar role at Google and Google X, where she was also a close advisor to Sergey Brin. She currently is the founder and CEO of Openwater, a new moonshot program and  here is what it promises. "What if you could see what was going on in your brain or body with the detail of a high resolution camera or MRI machine in a simple wearable? Openwater is creating a device that can enable us to see inside our brains or bodies in great detail. With this comes the promise of new abilities to diagnose and treat disease and well beyond – communicating with thought alone."
Mary Lou believes her technology will be 99.9% cheaper than MRIs (that's an actual estimate, not a euphemism); radically smaller (the size of a ski cap, not a bedroom); and that its resolution will exceed that of MRIs by a factor of a billion.
The $100 laptop is in the Museum of Modern Art in New York.
The Early Years of E-paper
In the early years of the e-reader revolution there were a few companies all going neck and neck, trying to outdo each other. Pixel QI, Bridgestone, E Ink and Plastic Logic were all trying to employ different technologies to convince companies to use their technology and cornerstone the market.
Bridgestone, best known for making tires, had developed QR-LPD (Quick Response Liquid Powder Display) screen technology that was created through a joint partnership by Bridgestone and Vivitek. It's basically a screen and a logic controller system for electronic readers that promotes a low power consumption while displaying 4096 colors. One of the big new factors in this technology is the .08 second page update and supports different types of page refreshes. It can do partial page updates, full page updates, and supports touch screen and stylus interactions. The screen technology can support from 8 inches all the way to 21 inches and does around 4 levels of gray-scale. Like Pixel Qi, the big selling points to clients wanting to employ QR-LPD is the ability to read it in direct sunlight. They started making products in 2010 and decided to close up shop in 2012.
Plastic Logic has been around for almost twenty years and they have no commercial success stories, although the company  is still developing new products. They raised hundreds of millions of dollars over the years and in 2010 they tried to release the Que e-reader, but it was a commercial failure. This was the last hardware they would ever develop themselves and instead pivoted to make panels for other companies.
When Plastic Logic's e-reader ambitions stalled out they had to cut down on costs.  They closed down US operations in Mountain View in 2012. In 2015 Plastic Logic split into two companies, the main Plastic Logic brand was relocated to their production facility in Dresden Germany and the other company, FlexEnable focuses on research and is based in Cambridge.
So what are Plastic Logic screens all about? They are more flexible than many other companies offerings because instead of using traditional silicon transistors, their active-matrix backplane consists of organic thin film transistors (OTFTs) on PET; that's exactly the same plastic used to make cola bottles. This means that a flexible backplane can now be coupled with a flexible display medium, such as flexible OLED or flexible EPD, to create a fully flexible display.
One of the downsides of the Plastic Logic brand is that they do not have any flagship products that employ their technology that can be used for marketing material, or to generate media buzz. Likely their most successful venture was from L!BER8, who crowdfunded the Tago Arc – an elegant smart bracelet featuring a flexible display that adapts to a wide array of patterns and designs depending on the wearer's style and mood. It only raised a paltry 100k US over the a period of about a year and missed almost all of their shipping dates. Some of the other little things they have done is make reusable delegate badges and a screen for the LandRover team for a boat UK boat race.
In 2018 Plastic Logic has just developed a new e-paper display that has a massive 155% increase in resolution and now supports 500 PPI. This impressive, industry-leading improvement has been achieved solely through advances in Plastic Logic's transistor matrix backplane on a 10.8 inch E Ink screen. Prior to this technology breakthrough Plastic Logic's most advanced commercially available display was 196 PPI on a 4.7 inch screen.
Plastic Logic's 500ppi displays makes written text much sharper which is an advantage for Chinese and Japanese where detail has previously been lost due to resolution limitations. Another use case benefiting from the improved display density would be applications where accurate lines and measurements are critical, such as ePaper rulers, portable mapping or CAD drawings.
LG first entered the flexible e-paper arena in 2012 and developed a screen that was crafted from a flexible plastic substrate, the display measuring 0.03 inches (0.7 millimeters) thick and weighs 0.5 ounces (13 grams), making it one-third slimmer and half the weight of currently available glass EPD devices. LG also has made it fairly durable with it being able to easily withstand dropping it from up to six feet. The battery life is also fairly amazing with two or three months of usage. Russian based e-reader company Wexler was the only company to adopt the LG technology into their Flex One.
The screens LG has produced had a very respectable resolution of 1,024×768 pixels. The screen was six inches and bended in 40 degree angles. The e-Paper was a bit different from traditional e-Ink, but provided the same overall experience. It was very easy on the eyes and did not reflect direct sunlight.
The screen is crafted from a flexible plastic substrate, the display measuring 0.03 inches (0.7 millimeters) thick and weighs 0.5 ounces (13 grams), making it one-third slimmer and half the weight of currently available glass EPD devices. LG also has made it fairly durable with it being able to easily withstand dropping it from up to six feet. The battery life is also fairly amazing with two or three months of usage.
They realized the e-reader market was quickly becoming dominated by E-Ink and decided to enter the smartphone market using a flexible OLED design, since they had years of experience on it.  They are now one of the biggest players in this market segment.
Mirasol spent almost four years developing its screen technology, which was an alternative to Pixel QI and Color e-Paper. It was based on IMOD (Interferometric MODulation), with MEMS structures at its core. This MEMS-based innovation is bistable & highly reflective, meaning the display itself can be seen in direct sunlight. It saw many products reach South Korea and Asia, but never took off in North America. What went wrong with the screens?
Mirasol screen technology was developed to draw less power and be viewable in direct sunlight. Qualcomm had grand ambitions to usher in a new era of smartphone, tablet, and e-reader screens. The company spent almost 1 billion dollars on a dedicated factory in Taiwan to produce the screens. Unfortunately, there were only four companies in Asia that bought into what Mirasol was selling: Hanvon, Bambook, Kyobo, and Koobe Jin Yong. All of these devices ran on the Google Android operating system and were very unique in the marketplace. Sadly, all of these e-readers/tablets suspended production and are no longer being made or marketed.
Qualcomm was estimated to have lost close to 300 million dollars in 2012 due to the Mirasol fiasco. The company announced a few months ago that it was abandoning the technology in its current form. "We are now focusing on licensing our next-generation Mirasol display technology and will directly commercialize only certain Mirasol products," said Chief Executive Paul Jacobs Wednesday in a conference call with analysts. "We believe this strategy will better align our updated road map with the addressable opportunities."
So what went wrong? Mirasol screens were only able to produce 60 Hz video, which quickly drained the battery. When we reviewed the Kyobo e-reader, we noticed that colors looked washed out. There simply isn't an interest from large scale companies like LG, Samsung, Motorola, and HTC to use unproven screens with their phones and tablets.
Liquavista was founded in 2006 as a spin-off from Philips. It was purchased by Samsung in 2011 and then sold to Amazon a few years later.  Liquavista is based on Electrowetting, which modifies the surface tension of liquids on a solid surface by using a voltage. When a voltage is applied, the wetting properties of a hydrophobic surface can be modified and the surface becomes increasingly more hydrophilic (more wettable).
With Electrowetting displays, the modification of the surface tension is used to obtain a simple optical switch by contracting a colored oil film through applying a voltage. Without a voltage, the colored oil forms a continuous layer and the color is visible to the consumer. When a voltage applied, the oil is displaced and pixel becomes transparent. When various pixels are independently activated, the display can show any kind of content including text, images and video.  Thanks to the high switching speed of electrowetting and its applicability to small pixel dimensions, electrowetting displays support a fluent user interface and are ideally suited for information displays showing animated and video content.
The essence of Electrowetting technology is that it is highly scalable. From a manufacturing point of view, it is easy for existing LCD plants to incorporate Electrowetting into its process. It is basically the same entire procedure to create the screen, except instead of using Liquid Crystals they use a different fill. One of the huge benefits of Liquavista technology is that it is flexible, which means it is much more robust. It is similar to the same type of display that LG uses in the Wexler Flex One. If you have ever dropped an iPad or an iPhone, you know the LCD glass breaks rather easily because it is extremely inflexible.
Amazon tried to make a go of Liquavista. They used a Chinese factory to make prototypes and built a management team in the Netherlands. After two years of failure they decided to throw in the towel and dismantled the Liquavista offices in the Netherlands and moved all of the equipment out. All of the key executives working in the division have already been moved into other departments and Amazon has shut down all job listings to work on Liquavista. This is a serious blow to consumers that were hoping to see a color Kindle or Fire tablet employing Liquavista technology.
E Ink was one of the earliest entrants to the burdening e-reader industry. They first got their start with VIZPLEX in 2007, which was what the Kindle used for many years. In 2010 E-Ink released Pearl and many other companies entered the e-reader space.  It offered a higher contrast screen built with E Ink Pearl imaging film. The first e-reader to incorporate this new technology was the Amazon Kindle DX  and the Kindle Keyboard, Kindle 4, and Kindle Touch also incorporate the Pearl display.  Nook Simple Touch, Kobo eReader Touch, Kobo Glo, Onyx Boox M90 and Pocketbook Touch also employed Pearl.
Also in 2010 was the creation of the first colored e-paper, Triton. It was able to display 4,096 colors, but few companies pulled the trigger to release a commercially viable e-reader. The Hanvon color e-reader, Ectaco JetBook Color and PocketBook Color. In 2013 E-Ink released Triton 2, but only Ectaco and Pocketbook released e-readers, soon after that Ectaco suspended making e-readers due to dismal sales.
E-Ink Carta changed the landscape in 2013 which allowed readers to have higher resolution and less full page refreshing. Carta allowed e-reader companies to optimize their Linux software to have a full page refresh occur every six or 12 pages, instead of every  page. This allowed Amazon, Barnes and Noble, Kobo and other players to implement gesture based carousel images in their digital bookstores. The secret behind the success of Carta was the support of Regal waveform technology.
Also in 2013 was the creation  E-Ink Mobius, which was co-developed by Sony. The big hyping factor behind this screen was that it finally broke the 9.7 inch barrier to display A4 sized screens. Sony had a six month exclusive period in which the only e-reader that used it was the Digital Paper DPT-S1. Once this period elapsed Pocketbook began development on the CAD and Good e-Reader and Onyx also launched competing products.
Carta HD was quietly introduced in 2014 and almost all modern e-readers use this display technology. Amazon uses it in their flagship products, such as the Oasis 2 and Voyage.  The Kobo Aura One and Kobo Aura H20 Edition 2 also employ it. Other companies such as Bookeen, Energy Sistem, Pocketbook, Onyx Boox, Icarus and Tolino all use it.
Pixel QI is dead
The Pixel QI license was picked up by  John Gilmore, activist, philanthropist, and founder of the Electronic Frontier Foundation. He has released the patents under the Defensive Patent License.  John told me exclusively that "I was an angel investor and a later VC investor in Pixel Qi.  I lost multiple millions of dollars when the company failed and the stock became worthless.  I had also loaned it many hundreds of thousands of dollars.  We sorted out the shutdown of the country so that everyone else was paid what they were owed, including all the employees and suppliers, except me.  In return for the remaining debt that PQ owed to me, I accepted their assets, so that the company could close down cleanly rather than go through bankruptcy.  So I got the patents, which so far have only cost me more money, since they require regular payments to keep them alive, tools, spare screens, etc."
Tripuso Display Solutions is an American company and they are one of the only places where you can still purchase Pixel QI displays. They continue to manufacture seven and ten inch screens and will do custom jobs.
When the patents were picked up by Gilmore to 2018, not a single new Pixel QI product has hit the market. Are any companies willing to take the risks of sharing whatever patents they develop and tipping off the competition? John does not think so.
"The DPL is modeled directly on the GNU General Public License (GPL).  You might analogously say, "I get the spirit of the GNU GPL, but I feel nobody has really given it a serious try because they have to share their software.  This obviously will discourage anyone but hobbyists in playing around with GNU tech."  But that would be false, since thousands of companies, from multi-billion dollar companies like IBM and Red Hat, down to little consulting shops and everything else in between, are happily using GNU tech all over the commercial market."
John went on to say "I've been in business for almost half of my life.  What I've learned about business is that patents don't make your business succeed or fail, except in very marginal cases.  What makes your business succeed or fail is whether you build reliable products and services that satisfy your customers' needs and wants at reasonable prices.  All the rest is at the margins."
If any company wants to use the Pixel QI IP, John says "the DPL doesn't require everyone to use the DPL; it merely means that anyone can use it if they want to.  I encourage any commercial company that doesn't like the DPL to negotiate with me for commercial licenses to the Pixel Qi patents.  And I also encourage any commercial company, or university or hobbyist, to use the patents (under the DPL or otherwise), to learn how to build great low power transflective displays."
The lasting legacy
Pixel QI played a pivotal role in the evolution of the modern e-reader industry. They released four million products globally and had some major industry partners willing to try their technology out. They helped shaped what would become the entire tablet industry. Pixel QI helped create the digital publishing industry and brought to the major publishers attention that these little handheld e-readers were the perfect avenue for digital distribution. This in turn helped create a multi-billion dollar e-book industry within a few years.
I think it is fair to say that Pixel QI made E Ink innovate very quickly, and E Ink ended up completely dominating the consumer and professional e-paper market. Competition brings out the best in people and companies. If it wasn't for Pixel Qi, E Ink would not have been the only game in town.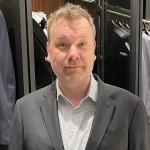 Michael Kozlowski has written about audiobooks and e-readers for the past twelve years. Newspapers and websites such as the CBC, CNET, Engadget, Huffington Post and the New York Times have picked up his articles. He Lives in Vancouver, British Columbia, Canada.