Peer to Peer file sharing is a hot topic as most people equate the essence of it to be synonymous with piracy. During our research we found that authors are leaking their own ebooks to pirate websites and then capitalizing on the controversy surrounding them. We also will look into how authors share their books on pirate websites in order to gain more exposure.
The spirit of Peer to Peer file sharing was to have many different computers hosting the same file in order to keep download/upload speeds consistent for many different users accessing the file. The stigma of P2P file sharing occurred when Kazaa, Limewire and other companies started offering copyright infringing content. No one can dispute the fact that this changed the landscape of the Music and Movie industry. The music and movie industry had to evolve to offer paid digital content to satiate peoples thirst. The rise of iTunes and Hulu were directly arbitrated to P2P driving up the demand to consume digital content.
After Kazaa, Limeware and many other sites were shut down or sued in oblivion Bittorrenting software started to gain prominence. Again the core technology was refined more to accommodate even more data to be transferred between many different computers. This streamlined more corporate data, help files, tutorials or firmware updates from many corporate websites. This allows customers to download files from many different computers and web servers to not put stress on any one.
I am sure we all experienced when new Windows Updates are issued, and within a few hours millions of users are downloading the updates. This requires a ton of money in computer infrastructure, which the company can certainly afford. But what about smaller companies? Companies who operate their own P2P networks or use torrents it really saves many on their infrastructure. Many start-ups and emerging companies often use P2P or Torrenting to accommodate their budget for computers or data center usage.
Bitorrenting certainly has a negative stigma associated with it as well, you only hear the negative stories about pirate websites offering copyrighted works.
We have spoken with a few authors who did not want to be named because of book publishing deals with companies and would only speak with us under the cover of anonymity.
We have found through our research that certain authors have been deliberately been leaking their own books to popular Bittorrent sites such as the Pirate Bay and Demonoid. From the authors we spoke with there were two main reasons why they initially did this. The first factor was to publicly denounce the torrent site for pirating their works and then capitalizing on the ensuing television, radio or online attention that came along with it. The second reason was far more nobler, to share their books for free on sites that often have copyright infringing material.
The first author, lets call him Jeff. He was in very common position of working a full time job and trying to break into the publishing world. He had self published on the Amazon Digital Text Platform and had done a few novels in a three year period. The books were not selling well and he did not really stand out from the competition.
He then noticed that his teen son had been using popular Torrent sites to access music and video and load it on his computer. When he was fully explained how the entire process work he decided to upload his own books to some torrent sites. Jeff noticed at first that many of his books had zero to no people downloading it. He then came to the realization after research that book series or compilations of books got the most downloads.
Most Bittorrent sites often offer books in a 'grab bag' or files that have hundreds or thousands of books in a particular genre. You can simply type Paranormal Romance or Fanasty Fiction and get exposure to new books you might never have heard of. He started to download individual books in his particular genre and then offer 10 book grab bags, that included his own books. He passed himself off has comparable to some of the legends of his particular niche.
Once Jeff found success with so many people downloading his book amidst the series of books he decided to initiate phase 2 of his plan, to publicly denounce the pirate Torrent sites for infringing on his copyright. He got some media attention on local television and mostly was written about online on many different blogs. This new found attention manged to dramatically increase his online visibility and equated to elevated book sales.
Jeff continues to write Fiction for Amazon and now does it full time.
Bernie was a self-published author who managed to gain enough success from independent publishing to land a book deal with a major publisher thought he had struck gold. Far from a bestseller he garnered enough sales that he managed to land a publishing deal. He came from a writing family with his father a professor at a local university and his mother being a tech writer who made instructional manuals.
He came from an environment that had a hefty respect for the literary pursuits and was fostered throughout his life. Upon landing the publishing deal he felt under the gun to get more sales and not just rely on the publisher to account for all of his sales. He was used to the control he got over self publishing and used to higher revenue. The benefits of signing the publisher deal was a multi-book contract and a moderate advance on future books.
In order to get more exposure he decided to upload his own self published backlist books on popular Torrent sites to gain new fans and introduce his older books to more readers.
He never got millions of downloads, but did enjoy thousands and many comments from users who downloaded the books were full of gratitude and praise. Eventually some of these users ended up purchasing the ebooks directly from the publisher.
In the end P2P sharing is done by both legitimate and illegitimate networks. Many authors are taking advantage of the popularity they can attain by tapping into the shady aspects of pirating ebooks and use it as a vehicle to promote themselves and gain more sales. I am far from endorsing any of these follow authors, but I do find their experiences unique enough to write about it.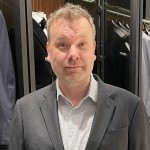 Michael Kozlowski has written about audiobooks and e-readers for the past twelve years. Newspapers and websites such as the CBC, CNET, Engadget, Huffington Post and the New York Times have picked up his articles. He Lives in Vancouver, British Columbia, Canada.