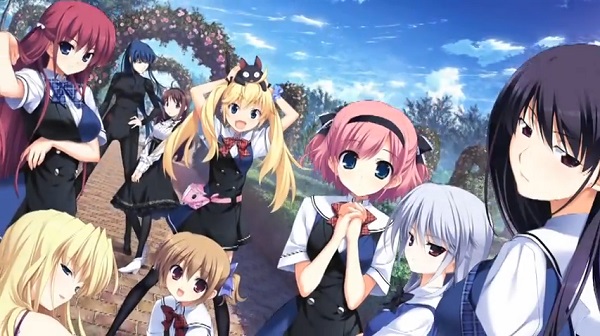 The Grisaia trilogy by Frontwing has landed itself onto Steam Greenlight and with enough votes, it will be released roughly around October of this year. The titles: The Fruit of Grisaia (Grisaia no Kaijutsu), The Labyrinth of Grisaia (Grisaia no Meikyuu) and The Eden of Grisaia (Grisaia no Rakuen) will be ported from the updated Playstation Vita version onto the PC.
The project to bring the game over to North American users, was created by sekaiproject on Kickstarter and since it's start has received more than double it's initial pledge of $160,000 with over 2,500 supporters. There is still almost 2 weeks left to reap the rewards of donating for this project.
Fans will also rejoice as The Labyrinth of Grisaia and the Eden of Grisaia will premiere this coming March. This will complete the set of three as the Fruit of Grisaia had just completed it's 13-episode Anime last month.
The first game had also won the Grand Prize of the 2011 Moe Game Awards, including the Gold Prizes for Scenario, User's Choice, Theme Song, and True Love.
Two Manga adaptations have also been published by Akita Shoten and Mag Garden, making this set of Visual Novels much more recognized than it's competition.
To back this trilogy's release onto the Steam Platform: simply follow the links below, sign into Steam and vote "Yes".
The Fruit of Grisaia – Grisaia no Kaijutsu
The Labyrinth of Grisaia – Grisaia no Meikyuu
The Eden of Grisaia – Grisaia no Rakuen

Brendan Park is an undergraduate who's been an active fan of the Anime and Manga franchise since 1999. He had grown up with famous titles such as Dragonball, the Power Puff Girls and Sailor Moon, as they aired in Canada under the television network "Toonami".