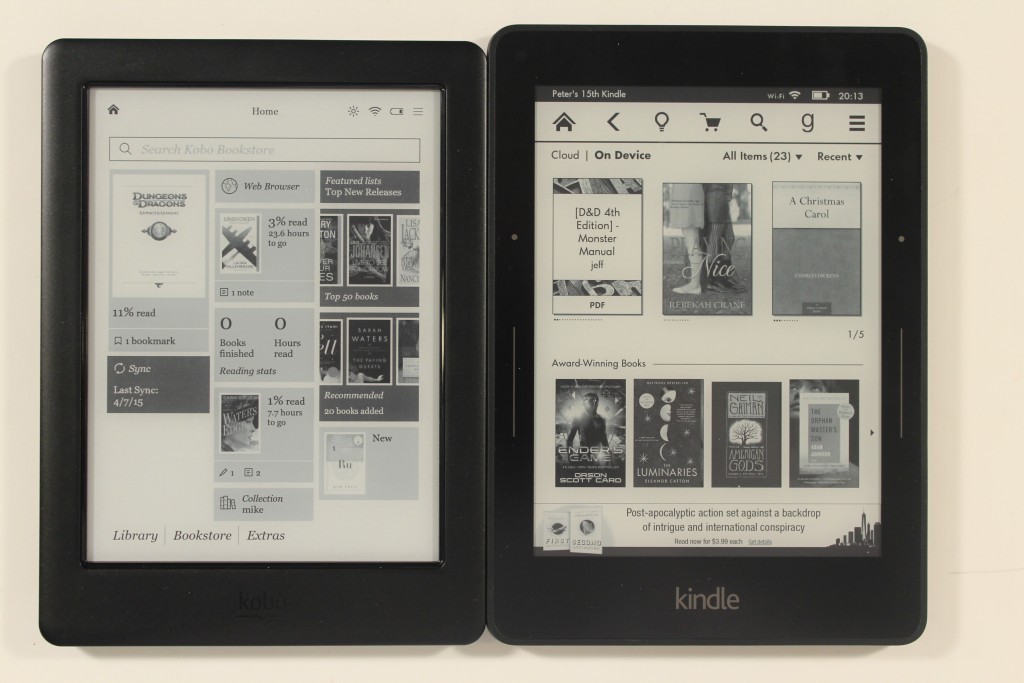 e-Reader adoption on a worldwide scale is still fairly strong, despite the fact that e-book sales on trending downwards. In 2014 over 12 million dedicated e-ink devices were sold, which is a far cry from 20 million units in 2011.
The e-Reader industry is in a holding pattern, as many of the key players are not investing in new technologies and simply issuing small incremental updates on a yearly basis.
When it comes to the e-reader playing field, the sector as drastically diminished in the last few years. Sony, the most notable casualty was one of the first mainstream e-readers in the world and they operated one of the most successful digital bookstores. They had a good run, but abandoned selling digital content and scraped making new models because of Amazon being able to out price them. Smaller companies such as Cool-ER, Entourage, iRex, Spring Design, Kyobo have also went bottom up.
One of the main reason the e-reader playing field is so small is because there is no competition anymore when it comes to e-paper innovation. There was some really promising technology that emulated the best aspects of e-ink, able to be viewed in direct sunlight and had a longer battery life. The companies in question were Pixel QI, LG and Bridgestone, but they all abandoned their e-paper ambitions a few years ago due the perceived lack of demand. Meanwhile, against all odds Plastic Logic is still in business, teetering on the edge of oblivion.
The undisputed market leader when it comes to e-paper innovation is e Ink Holdings, whom is based in Taiwan. The company basically monopolizes the industry industry and counts Amazon, Barnes and Noble and Kobo has their primary customers. Many smaller players such as Icarus, Onyx Boox and Pocketbook all deal with E-Ink in order to get advice on EPD displays and what type of processors they should go with, depending on their budgets. Lower end devices often have Texas Instruments processors, while higher end models employ Freescale.
A few months ago E Ink and Netronix officially joined forces to become an all in one shop for e-reader design and manufacturing. If a company wants to have an e-reader made, they deal with E Ink the entire journey, instead of being passed off. This might be good for the industry, in terms of being able to do everything in one place, but at the same time could be considered anti-competitive.
In 2015 the e-reader industry only has only two global players and a handful of regional ones. Amazon has the largest market share and 75% of all e-books sold in the US stem from the Kindle bookstore, while in the UK the figure is closer to 95%. When Amazon announces new e-readers it is normally a big event, with hundreds of journalists in attendance that are personally invited by Amazon. You can tell the Seattle company is trying to emulate Apple, by handpicking a few chosen ones and excluding all other media.
The second major global player has to be Kobo. The company has been on an expanding rampage, trying to dominate markets before Amazon can swoop in. One of their biggest secrets to their success is getting their devices in bookstores, where their prospective customers are. Michael Tamblyn – President & Chief Content Officer of Kobo told me on a few occasions that they focus on bookstores because their product seems more organic and wholesome, instead of being sold at a big box retailer, where technology is often cold and impersonal. 
What is an e-reader discussion without the Barnes and Noble Nook? They only sell e-readers, tablets and e-books in the United States and the UK.  The company used run a Windows 8 reading app all over Europe, but has since abandoned it.
Barnes and Noble has lost money on the Nook aspect for the last four years straight. In total, they have lost over 1.2 billion dollars on having too much inventory and selling too few units. They thought they could solve this problem by contracting out the tablet design to Samsung. This partnership is destined to fail because there is no Nook branding on the tablets and there is no compelling reason to buy one.
Barnes and Noble tablets used to be very distinctive and customers spoke with their wallets. The Nook Color, Nook Tablet, Nook HD and Nook HD+ were certainly not "me too" products when they first came out. The operating system ran a customized version of Android and the bookseller borrowed a page out of Amazons playbook by crafting a very unique hardware and software experience.  Many former customers have told me on many occasions that Nook has lost their edge due to shoddy hardware and a broken website that simply does not function.
There are only a handful of key regional players that have any sort of sales record and loyal customers.  One of the most well known is Tolino, which comprises of an alliance of telecom and tech companies that wanted to develop e-readers and open a digital bookstore to prevent Amazon from dominating the German market. Netherlands based Icarus has a fond place in geeks hearts because they were one of the first ones to develop open Android based e-readers, that allow you to install apps just like you would on a smartphone and tablet. Pocketbook tends to dominate Eastern Europe and Russia and Onyx Boox is primarily focused on the Chinese market.
Innovation?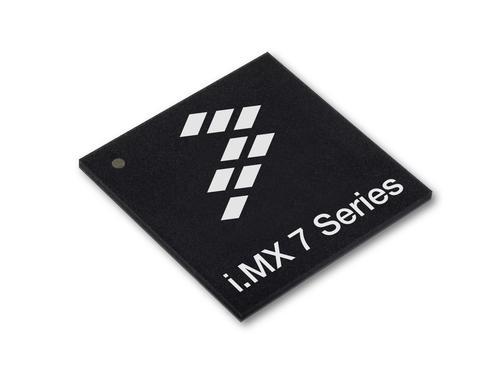 I have mentioned many times that the e-reader industry is stagnant and actively hindering innovation.  This is primarily because companies such as Amazon, Barnes and Noble, and Kobo are in the race to the bottom.   They want to sell products at the cheapest price possible and forgo critical features such as audio.  Just look at the recent Kindle Basic Touch and Kobo Touch 2.0, both of these devices have an e-Ink Pearl screen, which came out in 2010!
There are only a few innovative things happening in the e-reader industry that might give people a reason to upgrade their old devices. One thing I am very bullish on is the new Freescale IMX 7 dual core processor.  It was designed to improve upon existing technology and they worked in concert with e-Ink to power the next generation of e-paper.
Freescale told me during the product announcement that one of the prolific changes will be page refresh rates. The rate in which page turn speeds occur heavily depend upon the waveform that the e-Reader uses.  The update times can range between 125 mSec – 500 mSec.   By integrating the REGAL waveform support in hardware, Freescale are taking away any additional time that would be added due to Algorithm processing on the Cortex-A core, hence a savings of up to 150 mSec.
Solving the page turn program is a big step forward, but that's not the only thing that is being remedied with this new processor. Ghosting will also be solved with this framework, which is a huge deal. Normally with e-readers you will have a full page refresh every six pages or in some cases every chapter. The reason for this, is the longer the display goes without a full page refresh text gradually starts super imposing itself.  I have never liked full page refreshes, as it breaks reading immersion.  Now, this will also be fixed, which means less full page refreshes because again, its now hardware based, instead of software.
Likely the largest innovation in the IMX product line is the support for hardware dithering.  This will allow e-reader companies that work with the Linux or Android platforms to be able to include animated content. This will include truly animated page turns, interactive menus and video. Freescale showed me somethings I can't write about, but needless to say I saw fully streaming video on an e-reader and it looked awesome.
I am told that mass production on the new processors will begin in late October or November. This is likely why Amazon has not announced the Kindle Voyage 2 yet, nor Barnes and Noble Nook Glowlight 2.
The other major innovation has to do with Amazon and their purchase of Liquavista from Samsung.  Nobody really knows anything about the color e-paper yet, although Amazon has been on a hiring rampage over the course of the last year trying to develop it. This is one of the few things I have no timeline on, nor what they are cooking up. If you want to learn more about Liquavista I talked to the lead engineer on the program when it was owned by Samsung, check it out.
Wrap Up
You might think that e-reader sales are on a downward trend, and you are right. People are buying fewer devices now than they did in 2011, but there is a big reason for that. e-Readers are built with a singular purpose, to read digital books.  The hardware is built to last, and I know plenty of people who are rocking 6 year old readers and are still very happy with them.
If you have a first generation iPhone, good luck trying to get any modern app to work on it correctly, ditto if you have an old Samsung Galaxy S1. e-Readers only read books and don't have a slew of complex apps. The reading experience on a first generation Kindle in 2007 is not very different from a top of the line Kindle Voyage.
The reason why e-reader sales are down is because people aren't upgrading them with the same feverish pace as they do smartphones and tablets.  The old ones work great, and that's OK!

Michael Kozlowski has written about audiobooks and e-readers for the past twelve years. Newspapers and websites such as the CBC, CNET, Engadget, Huffington Post and the New York Times have picked up his articles. He Lives in Vancouver, British Columbia, Canada.